Residential Pest Control Conroe TX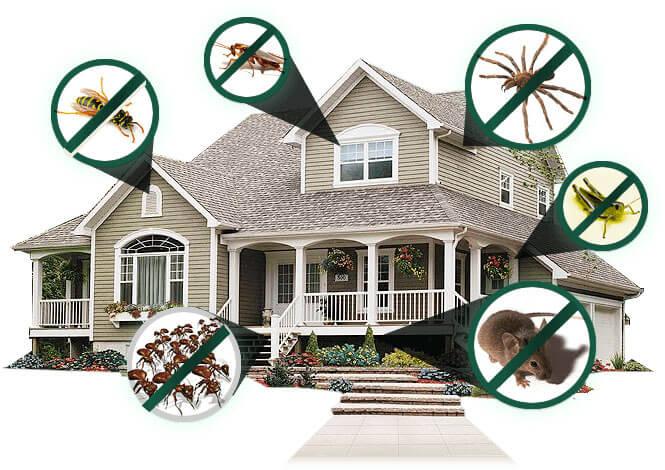 Residential Pest Control Conroe Tx / Exterminator Service
Call today and ask about our Conroe, Texas Pest Elimination Specials.
Let us take care of the pests so you can enjoy your hometown, Conroe, Texas.
As pest control Conroe TX experts, we know what we're doing, and we're here to help.
You have a life to lead: going to school, raising a family, going to work, and everything in between that makes your day busy. Let us take pest prevention and elimination off your mind so you can finally have a few minutes to relax. We have been the leading pest control Conroe, Tx exterminators for years, offering services in controlling termites, mosquitoes, and other nuisance pests.
Residential Pest Solutions - FullScope Pest Control
Pest control is a must in our part of the country, North Houston Texas. With all kinds of creatures trying to make their homes in our homes, pest control can make or break a pleasant living experience. 
We pride ourselves on helping you protect your most important investments: your family and home. 
Our comprehensive pest management company, FullScope Pest Control, will provide you with the most environmentally friendly pest solutions on the market. 
We can rid you of any current pests ailing you or prevent any from making their mark before they start. We give superior, quality service so you don't have to worry about a thing, and while we work we hope to form lifelong partnerships with you.
Our professional team of Pest Control Conroe, Tx experts has your professional extermination needs covered. We have been at this job for over twenty-six years, and we know the ins and outs of the industry. Our informed technicians know how to get your home or business out of even the toughest situations, even if these situations seem overwhelming and impossible to fix.
We know our products inside and out and can identify the chemistry that makes one product better than another in each specific situation. 
Our skilled technicians will be able to recognize just what's unique about your situation and then select the product right for the job to give you a pest free home.
We are also providing services in : Residential Pest Control Huffman TX
All of Our Pest Control Conroe Tx Services Area Include:
Timely scheduling and courteous service from our customer service team. Our pest control services have been designed to be trouble-free, from the initial call to completion.
Exhaustive inspection that is performed by one of our highly trained service technicians, identify areas of concern, signs of pest infestations and locate all the potential pest entry points.
A personalized treatment plan designed after inspection and communication with the client.  Our goal is to eliminate pest threats fast and keep them gone.
Exceptionally effective solutions, we guarantee to eliminate your pest problems quickly and completely, and if they come back so do we.
Pest Tranquility is our goal, we promise that your home is in good hands with the professionals at FullScope Pest Management
An on-staff entomologist provides exceptional identification, elimination and prevention guidance. 
Offer our customers top-notch pest solutions and easy to understand pest consultations.
We had leaf cutter ants destroying our young fruit trees last year and have tried everything to get rid of them and until we called Full Scope Pest Control nothing worked. But they came out and took care of them in one treatment. And so far I haven't seen any new activity 🤞🏼 They were easy to work with, came up with a plan and an accurate and very reasonable estimate, were on time and very friendly and professional. I would recommend them to anyone who has to same problem.
FullScope Pest Control has been eliminating pests, termites, weeds and disease from homes and lawns in the Huston area since 2018!
Contact Us Now
Get your free quote today!