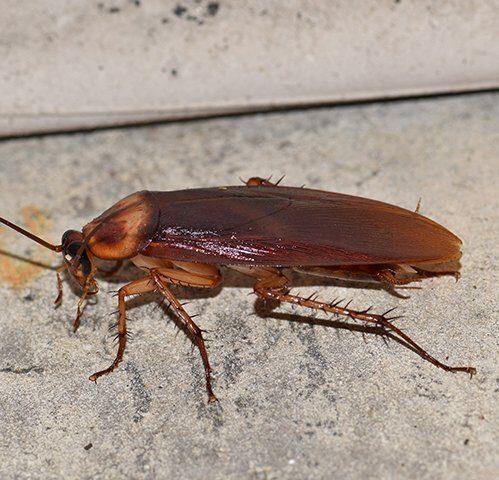 Cockroaches are very common in Conroe TX households. But, that does not mean that it is okay to see one, let alone allow roaches to stay in your house. To get a full, in-depth inspection of your home for roach infestation, please contact FullScope Roach Control In Conroe, TX for our services.
KNOW MORE OF OUR FULLSCOPE TOTAL ROACH CONTROL SERVICES IN CONROE, TEXAS
Imagine the many negative implications roaches bring: the bacteria and viruses they carry around can be spread, and if one walks on your food or food storages that are not properly closed,  you or an unsuspecting family member can seriously get ill.
Having a clean home does not equate to safety. Our FullScope Roach Control Conroe experts will make sure that every corner in your house is carefully inspected, including the house's structure. You will be given a report on our findings, and only then we proceed to the application of roach control treatment.
What some homeowners do not realize is that the more they spend money buying cockroach sprays or baits, the more they prolong the period in which these pests get to stay. Keep in mind that cockroaches multiply fast, and insecticide sprays are not enough to completely eliminate them. With FullScope's expertise and advanced knowledge in eliminating roaches, you can be sure to have a good night's sleep after we take care of this nuisance pest species. Recomended Read : Roach Control Huffman Tx
BOOK A CONSULTATION WITH US TODAY FOR BED BUGS CONTROL
Our pest experts at FullScope work smart on eradicating bed bugs with synthetic residual products that are minimally invasive and toxic only to the insects which work toward their quick extermination. 
We had leaf cutter ants destroying our young fruit trees last year and have tried everything to get rid of them and until we called Full Scope Pest Control nothing worked. But they came out and took care of them in one treatment. And so far I haven't seen any new activity 🤞🏼 They were easy to work with, came up with a plan and an accurate and very reasonable estimate, were on time and very friendly and professional. I would recommend them to anyone who has to same problem.
FullScope Pest Control has been eliminating pests, termites, weeds and disease from homes and lawns in the Huston area since 2018!
Contact Us Now
Get your free quote today!