Commercial Pest Control Livingston TX
Roach Control
Carpenter Ants Control
Fire Control
Spider Control
Termite Control
Ticks Control
 Fleas Control
Rodent/Wildlife Control
Mosquitoes Control
Bed Bugs Control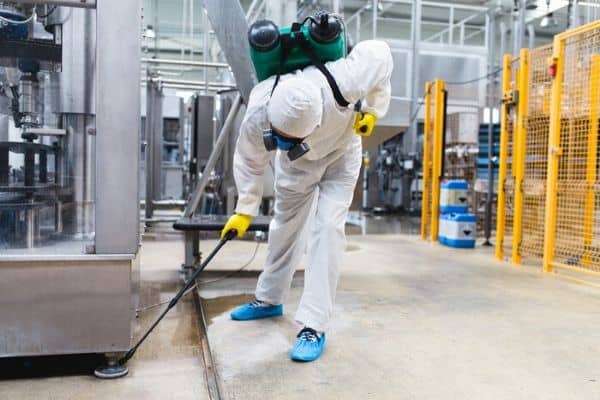 The Top Commercial Pest Control in Livingston, Texas
FullScope provides the highest quality Commercial Pest Inspection in Livingston, Texas. We offer services for all types of business and commercial accounts.  
Our pest management experts will work closely with you to develop an efficient, sustainable program suited just for your needs. With our 30 years' worth of experience in both pest control and manufacturing industries, we are 100% confident that FullScope is perfect for any size facility!
FullScope is a family-owned company with more than 30 years of experience and the industry's most knowledgeable pest control specialists. Through our Integrated Pest Management process, we will take care of your custom needs by providing you with high quality services for all types or business accounts in the Livingston area.
Imagine your own business, day-in and day-out. It's the one you've poured all of your blood sweat and tears into building up from scratch; everything about it is yours: the employees who work there each day are people that you have hired personally (or even trained yourself), its office space has been created to perfectly fit every need for getting things done efficiently on a daily basis, it contains all of the latest technological gadgets… The list goes on! 
Now imagine coming in just after dark following an 8 hour shift at this very same company only to find cockroaches crawling across desks or even worse – mice running around near food supplies!? That would be absolutely unacceptable. 
We Deliver Exceptional Service
FullScope delivers the very best commercial pest control services in, including any type of business or commercial property around Livingston. 
Our high-quality service guarantees your satisfaction and our tailor-made protocol is tailored to fit your individual needs, ensuring you are always on top with the latest solutions available for a safer environment. 
With over 30+ years experience in this industry, we're confident that FullScope will be able to provide everything necessary for effective protection against pests such as ants, cockroaches, rodents like mice and rats.
Having developed a scientifically-based approach from a lifetime of hands-on knowledge and expertise, we are truly at the top of the list when it comes to commercial exterminators.
We are also providing services in : Bed Bugs Control Montgomery TX
Our process follows a simple yet highly effective protocol which includes:
By utilizing our high attention to detail and proven protocols, we will protect your business with utmost in Commercial Pest Services. We are very proud to service the Livingston, Texas area.
When it comes to  Commercial Pest Services that require trapping and exclusion treatment, you should trust the number one locally owned and operated neighborhood exterminator.
We offer everything from inspections to monitoring, prevention and control methods, and we can cover all your long-term needs. No matter what business you have, we are the best name in Commercial Pest Control and the only ones you should call. The bottom line is that it takes years of experience and professional training to succeed at commercial pest control.
That is why you should call FullScope; we have expert technicians who know exactly what to look for and what to do.
At last, pest control is no longer a burden for you. We are the top-tier commercial pest service company that offers quality customer care and attention to detail every step of the way. No matter how big or small your problem may be with pests in your home, our team will provide an effective customized plan just for you!
It has always been a common misconception that flies, ants and cockroaches could easily be removed with household cleaners. The truth is these pests are quite complicated and require professional assistance to solve the problem for good! 
Calling us today will provide you peace of mind knowing your home or business will have all its pest problems solved in no time by one of our expert technicians who can come out within 24 hours anywhere throughout Livingston, TX. We offer affordable prices so don't hesitate another minute before calling 832-898-0190 now!"
We had leaf cutter ants destroying our young fruit trees last year and have tried everything to get rid of them and until we called Full Scope Pest Control nothing worked. But they came out and took care of them in one treatment. And so far I haven't seen any new activity 🤞🏼 They were easy to work with, came up with a plan and an accurate and very reasonable estimate, were on time and very friendly and professional. I would recommend them to anyone who has to same problem.
FullScope Pest Control has been eliminating pests, termites, weeds and disease from homes and lawns in the Huston area since 2018!
Contact Us Now
Get your free quote today!