Full Scope Pest Control Porter, TX
FullScope Now Serving the Porter, Texas Area
Servicing the 
Porter, TX
 area for all your pest control needs, including termites, commercial pest control, mosquitoes, and nuisance pest. We look forward to offering you superior pest control options and know that our friendly professional team will earn your business forever.
With the most educated and informed technicians on the market 
FullScope Pest Control
, will take care of all your pest control needs in the Porter, TX Area.
Our business stands on our motto of being your comprehensive pest management company and can assure you that we will leave no stone unturned when it comes to your families health and well being, we will take care of your home as we would our own.
Offering the Porter, TX area a full service, high-quality pest Control Company for all your pest needs. With the highest quality products and a professional team, we will ensure you receive the highest quality pest control in the area.
Call today and ask about our Porter, Texas Pest Control Specials.
We take pride in what we do and do it exceptionally well.  With so many years experience in the pest control and manufacturer side of the industry, we know that we can help keep your home and yard pest free.
Call us to find out more about our Once a Year Pest Control Service, this offers customers the guarantee of knowing they will be ant and roach free on the inside and outside of their Porter, Texas.
There are few guarantees in Texas, two of them apply to insects and pest control.  If you are from the Porter, TX area you will know that there you will have to deal with Mosquitoes and Fire Ants, no matter what.
Call us today to speak to a professional about our low-cost options for taking back your backyard.
We offer Specials on Fire Ant Control for the entire yard.
We can keep you Mosquito Free with a couple of our mosquito control options, whether you are wanting the Cadillac, Mosquito Misting System, or a barrier spray we can assist.
Having the option of a Mosquito Misting System which automatically mist and water-based pyrethrin to kill nuisance flying insects on contact will ensure that you and your family can spend more time outside this summer, the spraying yourself with Off.
We are also providing services in :Pest Control Spendora, Texas
Porter / New Caney Growing by Leaps and Bounds
We all know that the Porter and 
New Caney
 area is growing leaps and bounds and with all the new construction and expansion of subdivisions and housing comes the unwanted pest.  Increases in animal and rodent call are very common in areas of high populations and Porter, Texas is no different. Porter, Texas is an easy living family-oriented community with close proximity to all of the necessary adventures, dining, shopping, and entertainment.  A huge increase in residents seeking larger lot size and added value, residents are drawn to this area because it is so easy to gain access to Houston, Conroe and The Woodlands. Porter is an unincorporated community in Montgomery County in southeastern Texas within the Houston–Sugar Land–Baytown metropolitan area. In 2010, its population was estimated at 25,627. Schools in Porter are operated by the New Caney Independent School District.
Porter, Texas offers the easy living alternative to the woodlands, with quick access to both Houston and The Woodlands. Porter, Texas offers high-quality schools with a newly built Porter High School.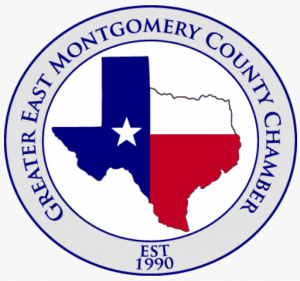 Our Promise to you:
FullScope Pest Control
 was founded for the purpose of providing quality pest control that is safe, effective, convenient and affordable. We employ our core values daily of honesty, integrity and satisfying results. Let FullScope Pest Control WOW you with our unmatched quality customer service today.  Call or text to Schedule your Pest Control Service Today at 
832-898-0190
Your Local Pest
Control Experts
Are you ready to kick pests to the curb?
Termites are silent destroyers, sometimes eating away at the wood in your home without you knowing. With over 4 years of experience, we're confident we will get rid of termites in your home. Our professional termite exterminators in Humble completely eliminate termites and keep them out for good!
FullScope Pest Control Cleveland Office
ADDRESS
24535 Morgan Cemetery
Rd, Cleveland, TX 77328,
United States
HOURS
MON-FRI: 8AM – 5PM
SATURDAY 9AM – 1PM
Sunday-Closed
Contact Us Now
Get your free quote today!