Commercial Pest Control Willis TX
Roach Control
Carpenter Ants Control
Fire Control
Spider Control
Termite Control
Ticks Control
Fleas Control
Rodent/Wildlife Control
Mosquitoes Control
Bed Bugs Control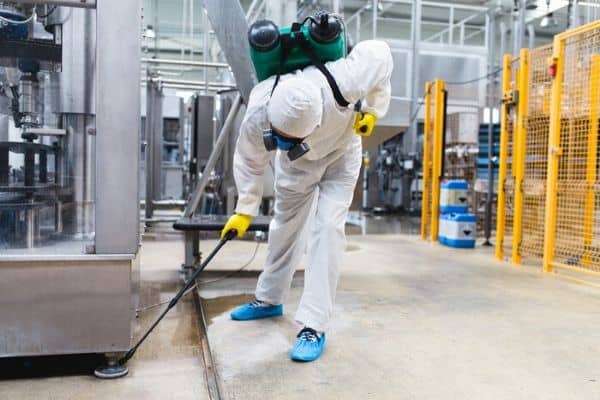 FullScope Commercial Pest Control In Willis
When was the last time you did rounds of inspection in your house? Did you see anything unusual? How about the ants and some cockroaches you have in the waiting room and kitchen? The presence of these pests should never happen in the first place. Put a stop to it immediately with Commercial Pest Control In Willis serviced by FullScope.
ZERO PEST GUARANTEED IN YOUR WILLIS TX COMMERCIAL SPACE
There is nothing impressive about a store that has unwanted bugs. If you are running a food business, then you must realize that certain protocols such as codes and laws are to be observed. Bacterial contamination in food will definitely result in sickness.
SAFETY COMES FIRST WITH FULLSCOPE COMMERCIAL PEST CONTROL IN WILLIS, TX
Our FullScope Pest Control team is backed with advanced knowledge and skills when it comes to pest control strategies. Depending on the type of pest on your business establishment, we will use certain applications necessary to treat and repel future infestations.
TRUSTED BY MANY WILLIS-BASED COMPANIES
Never lose a customer again with our pest control services. We at FullScope are your dedicated professionals for when you need a detailed inspection of your property. Our experts will evaluate every area to see the damages and track the main culprit.
Be it a small or large-scale business in Willis, TX, trust that FullScope Pest Control will customize your pest concerns and the methods that you need for a cleaner, stress-free commercial property
We had leaf cutter ants destroying our young fruit trees last year and have tried everything to get rid of them and until we called Full Scope Pest Control nothing worked. But they came out and took care of them in one treatment. And so far I haven't seen any new activity 🤞🏼 They were easy to work with, came up with a plan and an accurate and very reasonable estimate, were on time and very friendly and professional. I would recommend them to anyone who has to same problem.
FullScope Pest Control has been eliminating pests, termites, weeds and disease from homes and lawns in the Huston area since 2018!
Contact Us Now
Get your free quote today!