There are several different types of termites, but they can all cause complications when they get into your home. Recognizing the different termites and the ways that they can be controlled is an essential part of limiting the damages that may occur.  Our trained professional can do a free termite inspection on your home or business to determine the type of termite, extent of infestations and the proper treatment options for you.
We are also providing services in : Wood Destroying Insect Inspections and Reports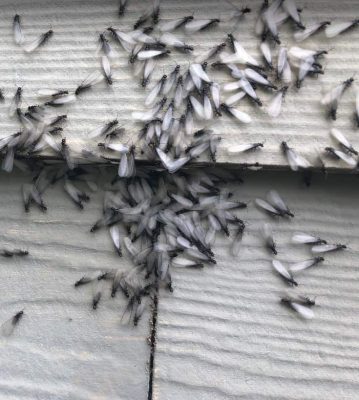 Although there are two species of termites that are most common, there are actually four different species that may cause damage to a house. Usually, dry wood termites or subterranean termites will invade a home. The dry wood termites do not need contact with soil and prefer dry wood, so there may be signs of the termites in wood furniture, ceilings, beams or other wooden items. A subterranean termite usually lives in the soil and is commonly found in the warm southern states.
Formosan termites are a type of subterranean termite that is very destructive. Since they live in very large groups, they can cause a large amount of damage to a house in a short period of time. Dampwood termites are usually found in damp and rotted wood and they rarely infest a house. It may become a problem if the house has contact with the soil directly and there is a leak that has caused the wood to become slightly damp, but it is rare that the damp wood termites will damage a house.
We are also providing services in :WOOD DESTROYING INSECT INSPECTIONS REPORTS
Termite Control Options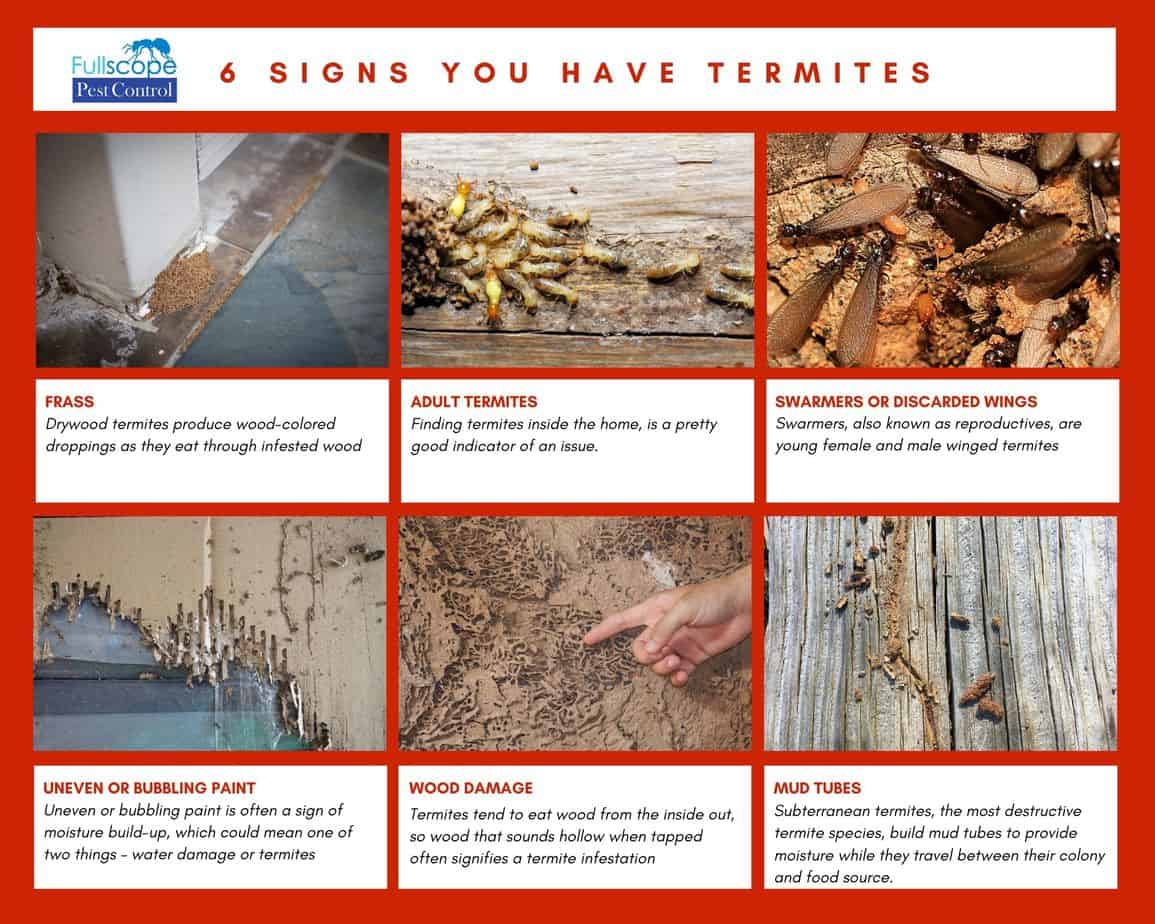 After identifying the species of termites that have infested a house, it is possible to find a realistic solution. In many cases, bait will help eliminate termites by attracting them to a poison that is then spread throughout the entire colony.  These stations are usually applied around the perimeter of the house or structure and monitored every month for an activity, once termites are found a poisonous bait will replace a portion of the stations and termites will continue to feed and those share with the entire colony.  This method of control can take about 4 months to completely eliminate a termite colony but are very effective.
Bait is best when the infestation is limited and has only started. It may not be the best choice if the termites have already caused extensive damage, but can be used in conjunction with other termite treatments for the best in total termite control.
Wood treatments can be a useful way to eliminate termites or prevent them from causing damage to the structure. The treatment can be applied directly to the wood, but it is applied only to unfinished wood, this would be wood that is not painted or sealed.  This type of treatment is done by applying a wood preservative that has a naturally occurring borate that makes the wood indigestible to wood destroying insects.
Chemical Treatments are one of the best ways to control termites and this can be applied to the entire perimeter of the house or structure, into the soil and a preventative treatment as well as a control method for subterranean termites.  These methods rely on the termites' behavior of moving through the soil throughout the day.
Spot treatments are also available with products that can be foamed into wall voids and openings where termite are known to exist.  Sometimes it will be necessary to use a combination of all forms of termite treatments to get the best control for your home or business.
There are a variety of ways to control termites, but the best solution is to prevent them from coming into the house and damaging the wood.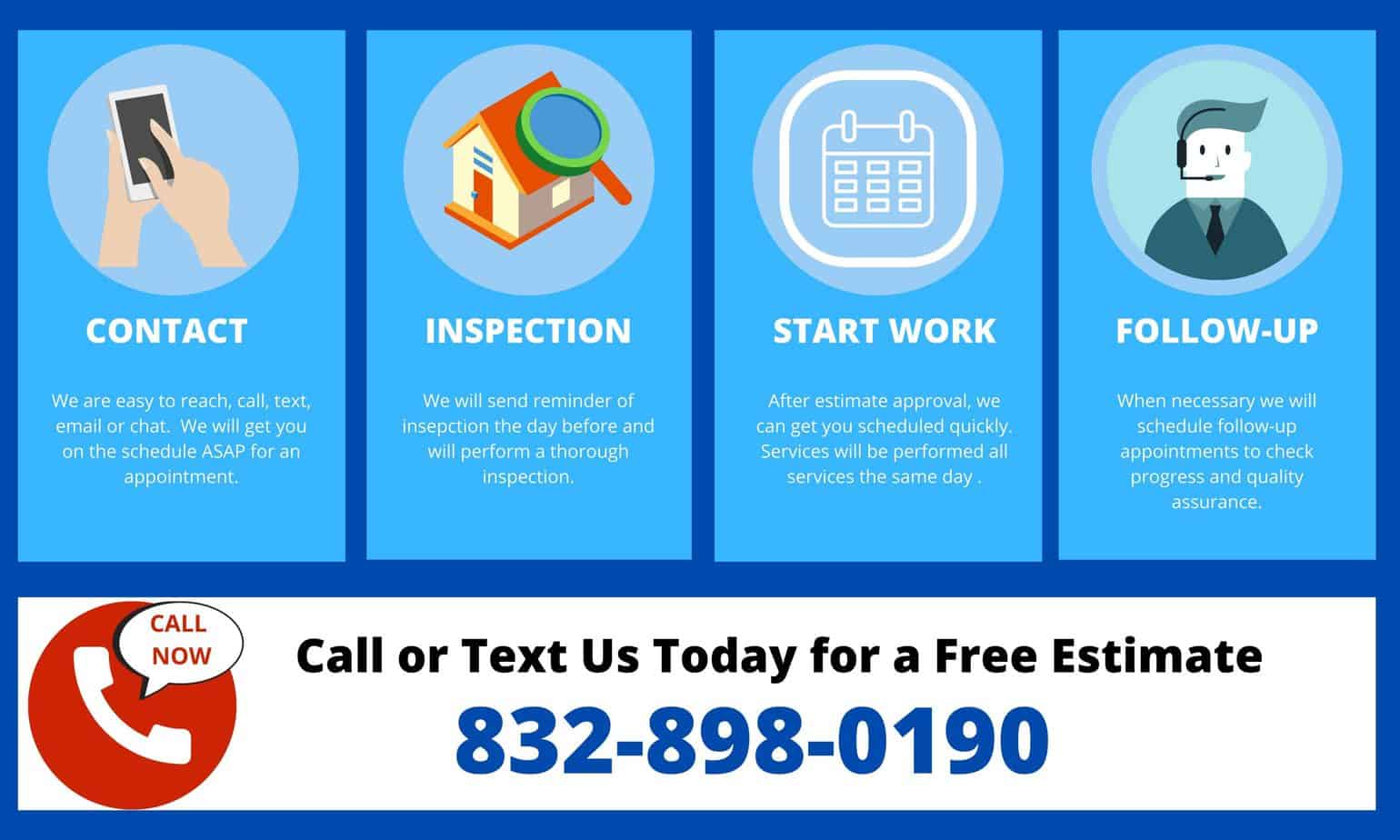 Call Fullscope Pest Control and speak to one of our friendly staff today to set up a termite inspection, so that we can help you determine the best solution for your needs.
Your Local Pest
Control Experts
Are you ready to kick pests to the curb?
Termites are silent destroyers, sometimes eating away at the wood in your home without you knowing. With over 4 years of experience, we're confident we will get rid of termites in your home. Our professional termite exterminators in Humble completely eliminate termites and keep them out for good!
FullScope Pest Control Cleveland Office
ADDRESS
24535 Morgan Cemetery
Rd, Cleveland, TX 77328,
United States
HOURS
MON-FRI: 8AM – 5PM
SATURDAY 9AM – 1PM
Sunday-Closed
Contact Us Now
Get your free quote today!