Commercial Pest Control Cleveland TX
Roach Control
Carpenter Ants Control
Fire Control
Spider Control
Termite Control
Ticks Control
Fleas Control
Rodent/Wildlife Control
Mosquitoes Control
Bed Bugs Control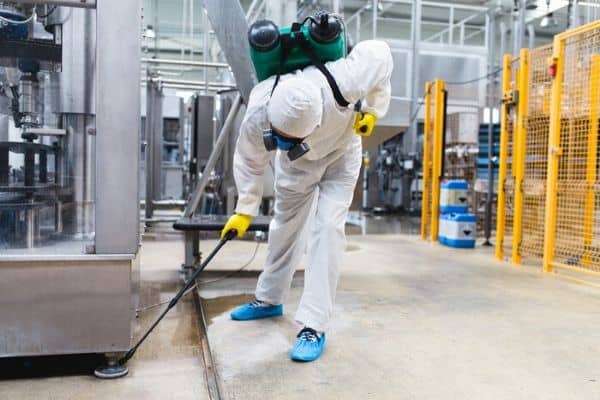 FullScope Commercial Pest Control Cleveland TX
Whether it is a small or large-scale commercial building or complex, you can trust our Commercial Pest Control in Cleveland for everyone's safety. You know you have made the right decision by contacting our FullScope pest experts to have your entire property inspect your commercial establishment the professional w
CLEVELAND TX COMPANIES TRUST FULLSCOPE COMMERCIAL PEST CONTROL
We take pride in our work. The way we do things to completely eliminate any pest on a property is no easy task. We have a team of licensed, highly skilled and trained pest technicians who have been with us for years, and know the ins and outs of controlling pests, and perform property maintenance checks for our customers.
Having bugs and other insects in your working area is not good. This could be a sign of an infestation that has been around without your knowledge, and you keep seeing them because they are foraging for food right inside your commercial property.
CALL FULLSCOPE COMMERCIAL PEST CONTROL IN CLEVELAND TODAY
A lot of businesses have experienced a decrease in sales and profits because of the presence of pests. If you are running a shop, chances are there are quite a few of them secretly feasting on your items and other edibles.
Whether it is a trail of ants or a stray mouse scurrying across the pantry, the signs are clear: your place has pests. We can take the job of inspecting, assessing, and applying treatments in areas where infestations happen.
We are also providing services in : Commercial Pest Control Coldspring TX
CONTACT FULLSCOPE PEST CONTROL FOR MORE DETAILS
We had leaf cutter ants destroying our young fruit trees last year and have tried everything to get rid of them and until we called Full Scope Pest Control nothing worked. But they came out and took care of them in one treatment. And so far I haven't seen any new activity 🤞🏼 They were easy to work with, came up with a plan and an accurate and very reasonable estimate, were on time and very friendly and professional. I would recommend them to anyone who has to same problem.
FullScope Pest Control has been eliminating pests, termites, weeds and disease from homes and lawns in the Huston area since 2018!
Contact Us Now
Get your free quote today!