Full Scope Pest Control Cleveland, TX
Pest Control in Cleveland TX
Are you searching for the best Pest Control Company in Cleveland, TX, then look no further than 
FullScope Pest Control
.  With over 29 years experience in the professional pest extermination industry, we know our stuff.
We service residential, commercial properties and are experts in prevention. We take a different approach than other companies.  We strive to provide the highest level of prevention, stopping problems before they start. With our Integrated Pest Management, there is no pest problem we cannot handle. Why you should use FullScope for your home or business in Cleveland, TX.
We offer all forms of pest services, from wood destroying insect inspections for home purchase, ants, termites, fleas, roaches, bed bugs, mosquitoes, rodents, and animals.  There is no extermination we cannot do and our team will offer you the highest quality of products that are tailored to your specific needs.
We do not just spray, we will offer a thorough inspection, speak to you and understand your specific issues and concerns and then come up with a plan.  We also offer completely green pest extermination solutions, we understand that this is not a one size fits all industry and we tailor our services to each particular client.
Cleveland, Texas is dealing with extensive growth and development and with land clearing and new home development comes more pest issues.  Displacement of wildlife and rodent population typically will soar, and animal exclusion will be extremely important. We offer Wood Destroying Insect inspections for home buyers, offering fast response and digital reporting.   We can identify the pest that has invaded your home, such as termites, ants, rats and mice.
One aspect of the rapid growth Cleveland is experiencing is the increase in pest populations.  Cutting down the trees, eliminates places for rodents and animals to hide. In addition, with the new houses being built, termites no longer have a food source in the woods.  So they might look toward new wood in the landscape and potentially the house.  
If you are building a home in Cleveland, termite protection is a must.  The moisture and humidity in East Texas create many conducive conditions for termites to set up a colony.  They might never get into your home, but it is better to protect the structure from termites before they get in.  FullScope Pest Solutions are experts in termite protection, and termite control if you need it.
Rat and mouse control is also becoming an issue in Cleveland.  Both rats and mice run for cover when disturbed, and it might not just be in your home.  Restaurants, commercial buildings, and offices are favorites for rodents. Let FullScope provide you with a free rodent control estimate, and keep those rats and mice out of your property.
FullScope uses an Integrated Pest Control Method, or IPM that is tested and proven to work.  Because of our extensive pest knowledge and their behavior we offer the lowest level of insecticide and baiting necessary to get rid of your pest problem.  We do not believe in one plan treats all pest approach.
Must Read:Full Scope Pest Control Conroe,TX
We also service these areas of Cleveland, Texas:  Tarkington Prairie, North Cleveland, Plum Grove, Clark, Evergreen, Everitt, Midline, Rayburn, Security Zip Code 77327
Services We Provide: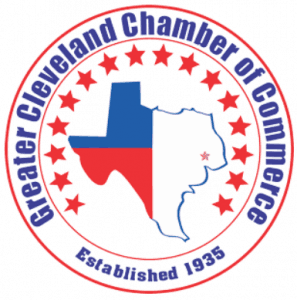 Member of the Greater Cleveland Chamber of Commerce
Your Local Pest
Control Experts
Are you ready to kick pests to the curb?
Termites are silent destroyers, sometimes eating away at the wood in your home without you knowing. With over 4 years of experience, we're confident we will get rid of termites in your home. Our professional termite exterminators in Humble completely eliminate termites and keep them out for good!
FullScope Pest Control Cleveland Office
ADDRESS
24535 Morgan Cemetery
Rd, Cleveland, TX 77328,
United States
HOURS
MON-FRI: 8AM – 5PM
SATURDAY 9AM – 1PM
Sunday-Closed
Contact Us Now
Get your free quote today!