Bed Bugs Control Huffman TX
Roach Control
Carpenter Ants Control
Fire Control
Spider Control
Termite Control
Ticks Control
Fleas Control
Rodent/Wildlife Control
Mosquitoes Control
Bed Bugs Control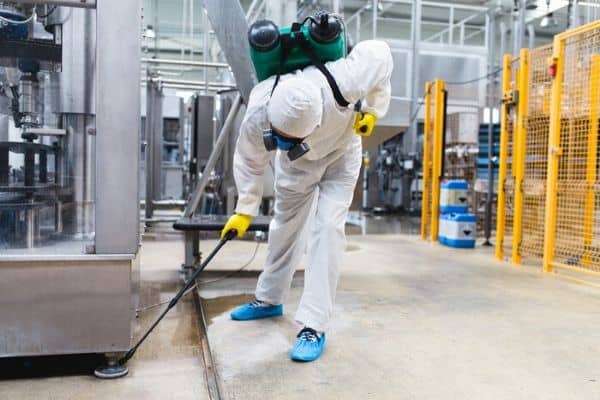 FullScope Commercial Pest Control In Huffman
Commercial property is a huge investment that needs to be taken care of. From its physical structures to the actual use of the place, you must need to be fully certain that everything is in place. That said, you ought to enlist the professional services of a Commercial Pest Control In Huffman-based expert. There is no timeline nor shortcuts when it comes to staying safe all the time.
STAY AHEAD OF YOUR BUSINESS WITH FULLSCOPE'S BEST COMMERCIAL PEST CONTROL IN HUFFMAN TX
Seeing a pest or two in the building could mean one thing: they already have taken space somewhere on the premises and are foraging for sustenance. Pests have no boundaries, and as long as they sense that their chances of survival are high, they will stay for as long as they can to breed. And so the cycle goes on. FullScope Commercial Pest Control will ensure that these pests will never return again on your property.
IN NEED OF A PEST CONTROL INSPECTION? CALL US TODAY AND WE'LL WORK OUT A SCHEDULE
When it comes to removing pests on your commercial property, having a staff attempt the task can be time-consuming and of course, dangerous. No matter how small or large a pest species is seen, only a professional Commercial Pest Control expert can perform the job. Secure your business place in Huffman TX with a FullScope Commercial Pest Control expert today.
We are also providing services in : Bed Bugs Control Kingwood TX
We had leaf cutter ants destroying our young fruit trees last year and have tried everything to get rid of them and until we called Full Scope Pest Control nothing worked. But they came out and took care of them in one treatment. And so far I haven't seen any new activity 🤞🏼 They were easy to work with, came up with a plan and an accurate and very reasonable estimate, were on time and very friendly and professional. I would recommend them to anyone who has to same problem.
FullScope Pest Control has been eliminating pests, termites, weeds and disease from homes and lawns in the Huston area since 2018!
Contact Us Now
Get your free quote today!