Commercial Pest Control Porter TX
Roach Control
Carpenter Ants Control
Fire Control
Spider Control
Termite Control
Ticks Control
Fleas Control
Rodent/Wildlife Control
Mosquitoes Control
Bed Bugs Control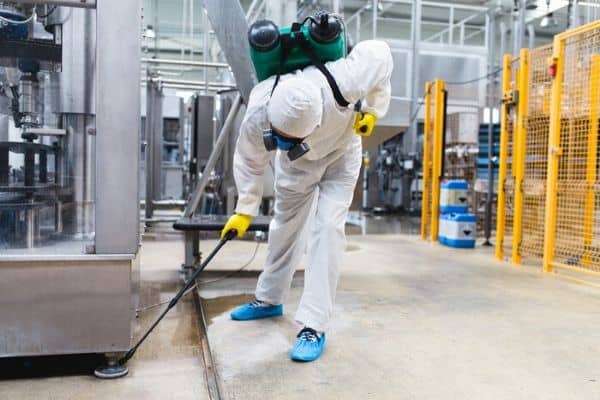 FullScope Commercial Pest Control In Porter
Both employees and customers will benefit from hiring a Commercial Pest Control In Porter, TX. By trusting FullScope's pest control services, we guarantee you a commercial property that is sanitized and nuisance-free.
Having a put-together and clean environment in your building gives a good impression of your business, while the surfaces prevent the spread of sickness from certain bacteria and viruses brought by some pests. Getting a commercial property pest control service by FullScope is a significant step towards productivity and success in your business.
FULLSCOPE ELIMINATES PESTS IN YOUR BUILDING IN A SAFE AND METHODICAL MANNER
In running a business, maintaining a business environment and a clean, safe workplace in Porter, TX is essential in being productive. With the presence of pests, not only do you and your employees are in for hassles, but they also negatively affect your clients in the process.
The negative impact pests bring to your business can seriously ruin your investment. Prevention is always key to avoid your business suffering the unpleasant consequences pests are able to bring.
We are also providing services in : Bed Bugs Control Splendora TX
GET ESTIMATES AND PRICING FOR OUR FULLSCOPE COMMERCIAL PEST CONTROL SERVICE
Not taking heed to have the professional services of a commercial pest control only leads to further infestations. It is so important that all pests are destroyed so that they are unable to breed and multiply. Call FullScope today and book a thorough inspection from us.
We had leaf cutter ants destroying our young fruit trees last year and have tried everything to get rid of them and until we called Full Scope Pest Control nothing worked. But they came out and took care of them in one treatment. And so far I haven't seen any new activity 🤞🏼 They were easy to work with, came up with a plan and an accurate and very reasonable estimate, were on time and very friendly and professional. I would recommend them to anyone who has to same problem.
FullScope Pest Control has been eliminating pests, termites, weeds and disease from homes and lawns in the Huston area since 2018!
Contact Us Now
Get your free quote today!