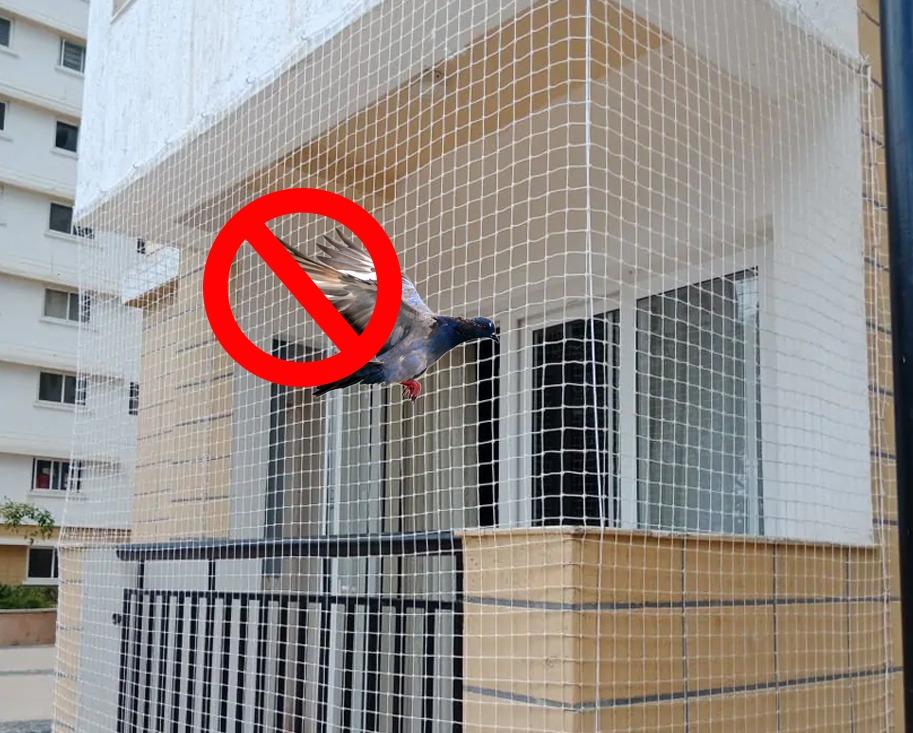 Bird Control in Conroe TX
A few birds on your roof may seem harmless, but they can soon become an obnoxious problem. Although watching them may be entertaining, when they build nests on your property, you'll not only have a major mess on your hands but also risk damaging the property and becoming ill. With our bird control Conroe, TX services, we can help you get rid of troublesome birds. We'll carefully assess your property and determine the best course of action to take.
Best Bird Control Services in Conroe, TX
We'll design a custom program to deal with the pest bird population at your home or business tailored to that species' habits. By understanding these behaviors, we've been able to devise practical solutions for many years. Our goal is to eliminate birds without harming them and their habitats. We use various safe products and techniques for the environment and your family. We'll devise an effective plan that works best for you and your property. We have many satisfied customers who choose us because we're reliable, efficient and experienced. Give us a call at 832-898-0190 and let's talk about your bird control Conroe, TX needs.
Reliable Bird Control Company in Conroe, TX
In order to help you figure out what to do about your bird problem, we provide a free consultation. We guarantee the best possible service at a price you can afford. We are a family-owned business, and we take pride in our work. We provide solutions to bird problems that are safe for people and pets. We will perform regular inspections to evaluate the effectiveness of your program, and we'll make recommendations based on our findings. We have many satisfied Conroe customers who choose us because we're reliable, efficient, and experienced. 
We are also providing services in :Bird Control Huffman TX
Bird Control Experts in Conroe, TX
At Fullscope Pest Control, we have the experience and knowledge to help you get rid of these pesky creatures. We offer several treatments to meet your needs, including baiting, trapping, and exclusion. Our goal is to definitely provide you with the most effective solution for your particular situation, whether preventing birds from returning or eliminating them once they're gone. If you need bird control Conroe, TX experts, we're here to help. Call us today to schedule an appointment.
Frequently Asked Questions
Bird control experts at Fullscope Pest Control can help you with this problem. We offer a variety of solutions to keep birds out of your attic, including netting and spikes.
Yes. We are committed to humane bird control. Our methods are designed to be as effective as possible while being humane. We don't poisons that can harm animals, children, or pets.
We recommend sealing off any entry points that are large enough for birds to use. You can also try using bird scare tactics, such as hanging shiny objects or wind chimes near your home.
We had leaf cutter ants destroying our young fruit trees last year and have tried everything to get rid of them and until we called Full Scope Pest Control nothing worked. But they came out and took care of them in one treatment. And so far I haven't seen any new activity 🤞🏼 They were easy to work with, came up with a plan and an accurate and very reasonable estimate, were on time and very friendly and professional. I would recommend them to anyone who has to same problem.
FullScope Pest Control has been eliminating pests, termites, weeds and disease from homes and lawns in the Huston area since 2018!
Contact Us Now
Get your free quote today!