Roach Control Atascocita TX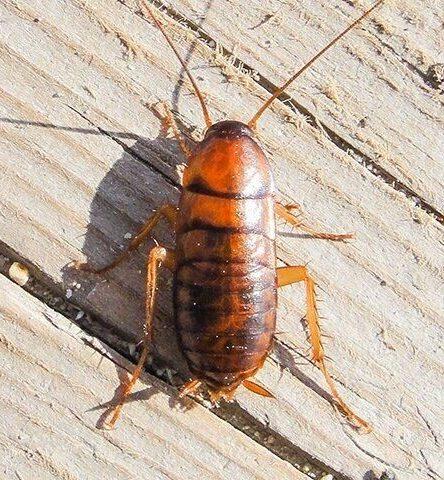 Roach Control In Atascocita TX
Cockroaches are some of the dirtiest species around. These small critters live under bathroom and kitchen sinks, in the garage, even under your bed. Seeing one in your home already means trouble, and it is time for you to get the professional help of  FullScope's Roach Control In Atascocita.
ROACHES NOT ONLY INSPIRE FEAR; THEY BRING BACTERIA-CAUSING SICKNESS AS WELL
Many Atascocita homeowners suffer from roach infestation. If you are one of them, end the waiting game of catching one and kill them with insecticide spray. Trust a roach control service for this type of household pest issue. Only a thorough, close inspection from a FullScope pest professional can locate a roach infestation. 
We at FullScope have handled plenty of pest control jobs like the one you are experiencing at this moment. Spend no more from buying store-bought pest sprays. Contact FullScope Roach Control services in Atascocita today and we will come to visit your residence for inspection. We are also serving Roach Control in Cleveland TX.
SCHEDULE AN APPOINTMENT TODAY WITH FULLSCOPE ROACH CONTROL IN ATASCOCITA TX TODAY
Having roaches in your home is never a good thing. If you have kids, bacteria that are brought along by roaches can seriously affect one's health to the point of getting medical intervention.
Keep your family and home safe by default with our complete roach control service. That way you get to save more time, energy, and money from buying pest control products and the high possibility of getting sick.
We had leaf cutter ants destroying our young fruit trees last year and have tried everything to get rid of them and until we called Full Scope Pest Control nothing worked. But they came out and took care of them in one treatment. And so far I haven't seen any new activity 🤞🏼 They were easy to work with, came up with a plan and an accurate and very reasonable estimate, were on time and very friendly and professional. I would recommend them to anyone who has to same problem.
FullScope Pest Control has been eliminating pests, termites, weeds and disease from homes and lawns in the Huston area since 2018!
Contact Us Now
Get your free quote today!