Carpenter Ants Control Atascocita TX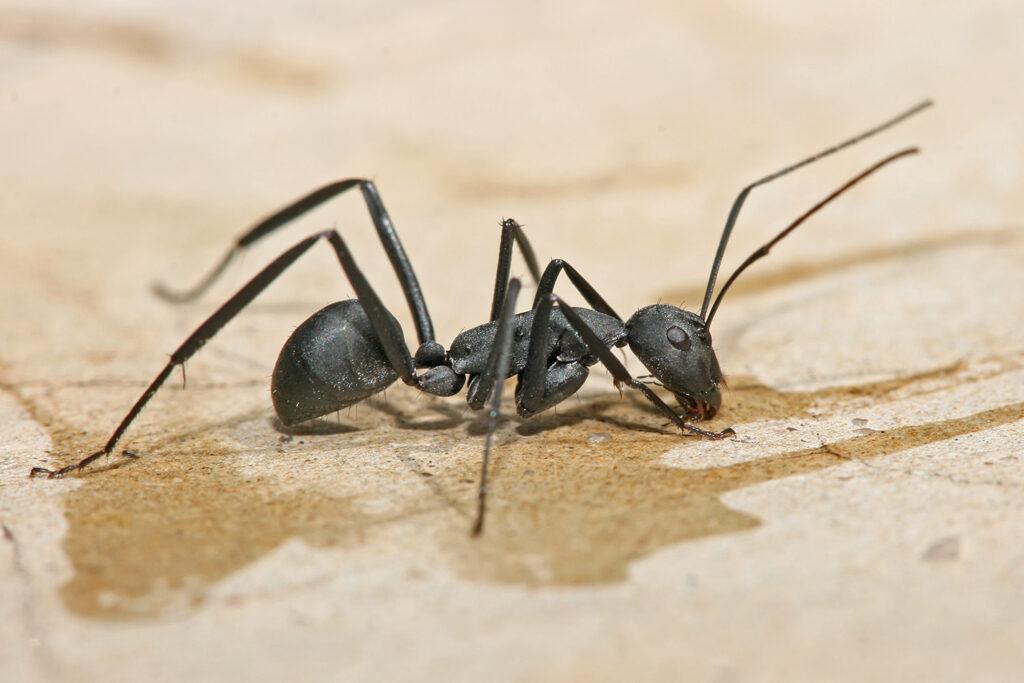 Carpenter Ants Control Atascocita TX
Another ant species that many homeowners struggle with is the carpenter ant. Often mistaken as termites, carpenter ants tend to live where wood is abundant. To know more about the negative impact carpenter ants can bring to your home, call our Carpenter Ants Control Atascocita TX pest specialist.
WE WILL GET RID OF CARPENTER ANTS WITH THE NECESSARY EQUIPMENT AND ANT CONTROL SOLUTIONS IN ATASCOCITA TX HOMES AND BUSINESSES
Carpenter ants are a bit large in size and can destroy wood. They do this not for the sake of food, but they chew their way in making it their home. At first glance, these chewed in wood look like termites did it, but no. You can find carpenter ants in your wooden furniture, and other areas in your home that are made of lumber.
The scary thing about having carpenter ants on your property is that they are formidable little pests that can destroy any home structure. They have a penchant for wood with high moisture. If you have noticed some chewed in wood on your property please call us for Carpenter Ants Control In Atascocita TX service so we can correctly identify the type of ant species you have been fighting all along.
Keep your place clean and maintained at all times to prevent carpenter ants from further invading your home. Best of all, the dedicated and professional Carpenter Ants Control in Atascocita TX services provided by FullScope. 
BOOK A CONSULTATION WITH US TODAY FOR BED BUGS CONTROL
Our pest experts at FullScope work smart on eradicating bed bugs with synthetic residual products that are minimally invasive and toxic only to the insects which work toward their quick extermination. 
Must Read : carpenter ant control cleveland tx
We had leaf cutter ants destroying our young fruit trees last year and have tried everything to get rid of them and until we called Full Scope Pest Control nothing worked. But they came out and took care of them in one treatment. And so far I haven't seen any new activity 🤞🏼 They were easy to work with, came up with a plan and an accurate and very reasonable estimate, were on time and very friendly and professional. I would recommend them to anyone who has to same problem.
FullScope Pest Control has been eliminating pests, termites, weeds and disease from homes and lawns in the Huston area since 2018!
Contact Us Now
Get your free quote today!