Bird Control Splendora TX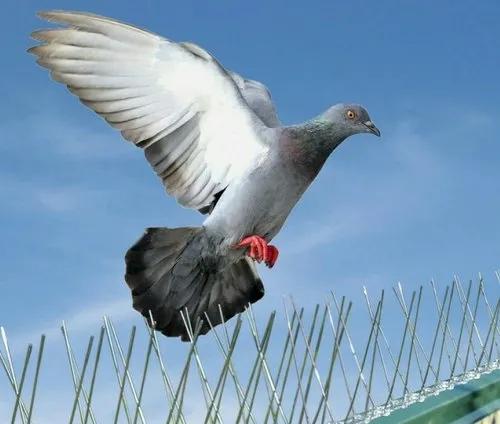 Bird Control in Splendora TX
Do not lose hope if you have had enough with pigeons, crows, and other pests. Feathers and droppings from birds can cover everything in your home or place of business, causing significant damage. Bird control in Splendora, TX, is an inexpensive solution that may save you time and prevent severe damage to your property. We're experienced in the industry and will work quickly to get rid of your problem birds. We will not only eliminate the birds from your property, but we also offer solutions that prevent them from coming back.
Effective Bird Control Methods in Splendora, TX
We believe that bird control in Splendora, TX, should be done in a way that doesn't hurt the birds and makes them feel safe. We're so confident in the ways that we guarantee they won't break your feathered friends.
Bird Spikes: They can protect ledges, roofs, gutters, etc. Stainless steel is used to make highly resilient bird spikes. They can be installed by drilling into concrete or wood with a hammer drill and then fastening them into place with epoxy adhesive or screws.
Ultrasonic Repellent Devices: It uses high-frequency sound waves to drive away pests like bats and birds without harming them. The result is that these pests will avoid areas where these sounds are present, but people and other animals won't notice anything unusual
Reliable Bird Control Company in Splendora, TX
When you're looking for bird control in Splendora, TX, you need a company that can handle the job. At Fullscope Pest Control, we've got the best team of professionals for many reasons. We're fully insured and licensed, and we'll work with you to develop a treatment plan that works for your home and budget. Our personnel will complete the task as soon as possible since they understand how vital it is to exterminate the birds quickly—and safely. No matter what kind of birds are taking over your property, we'll find a way to keep them out permanently, so they don't come back again! After years in business, we've learned this: if something in your home is making normal life impossible for you or your loved ones, do something about it ASAP. Bird control is a phone call away!
We are also providing services in : Bird Control Willis TX
Frequently Asked Questions
Birds like to nest in trees, but if there aren't any trees on your property, then they will nest wherever they can find it. Your home could be the perfect place for them to nest because it provides shelter and protection from predators.
We offer competitive pricing for all of our services. Please contact us today to schedule an appointment and get a free quote!
The best way to prevent bird damage in your home is to do regular inspections of the roof & gutters and the chimney and vents. Contact us for a free inspection if you see any signs of damage or discoloration.
Splendora is located six miles north of New Caney and twenty-two miles from Conroe in eastern Montgomery County, at the intersection of U.S. Highway 59 and Farm Road 2090, on the Southern Pacific Railroad. In the late 1800s, the area was known as Cox's Switch after Charles Cox, who played a crucial role in convincing the Houston, East, and West Texas Railway to build a narrow-gauge spur in the area.
We had leaf cutter ants destroying our young fruit trees last year and have tried everything to get rid of them and until we called Full Scope Pest Control nothing worked. But they came out and took care of them in one treatment. And so far I haven't seen any new activity 🤞🏼 They were easy to work with, came up with a plan and an accurate and very reasonable estimate, were on time and very friendly and professional. I would recommend them to anyone who has to same problem.
FullScope Pest Control has been eliminating pests, termites, weeds and disease from homes and lawns in the Huston area since 2018!
Contact Us Now
Get your free quote today!
Add Your Heading Text Here