Carpenter Ants Control Splendora TX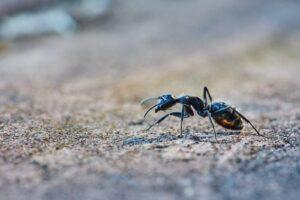 Carpenter Ants Control Splendora TX
If you have carpenter ants in your home, please call our FullScope Carpenter Ants Control In Splendora TX service so we can take a closer look at the damages these ants have already caused on your property.
CONTACT OUR FULLSCOPE CARPENTER ANTS CONTROL IN SPLENDORA TX SPECIALIST FOR ESTIMATES
Surely, the need to make those pesky ants go away gets stronger whenever you see them walking by. Honestly, ants are some of the most difficult pests to have around. Not only do they attack food; but they also go for any wooden items right in your residence. Protect your home and your hard-earned investment against carpenter ants. Get in touch with us for a comprehensive, detailed inspection from our Carpenter Ants Control In Splendora TX experts.
TRUST ONLY OUR RELIABLE FULLSCOPE CARPENTER ANTS CONTROL SERVICES IN SPLENDORA TX
Ant bites are painful. Not only that, but they are also destructive. A much better way to determine how dangerous carpenter ants are is to have a licensed pest specialist visit your home to inspect the house's structure and other areas for any sign of infestation. Dealing with this ant species is not an easy feat. We have seen homes already damaged by these ants and the best solution for preventing this from happening to your home is to sign up for our FullScope Carpenter Ants Control In Splendora TX professional pest assistance.
Recomended Read : carpenter ants control willis tx 
We had leaf cutter ants destroying our young fruit trees last year and have tried everything to get rid of them and until we called Full Scope Pest Control nothing worked. But they came out and took care of them in one treatment. And so far I haven't seen any new activity 🤞🏼 They were easy to work with, came up with a plan and an accurate and very reasonable estimate, were on time and very friendly and professional. I would recommend them to anyone who has to same problem.
FullScope Pest Control has been eliminating pests, termites, weeds and disease from homes and lawns in the Huston area since 2018!
Contact Us Now
Get your free quote today!