Bird Control Livingston TX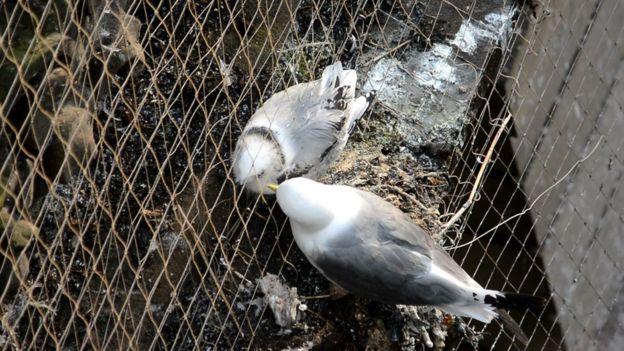 Bird Control in Livingston TX
When you're a homeowner, there's no question that you want to make sure your home is safe from all kinds of threats. Worse yet, you don't like birds to have free reign over whether or not they can enter your house at all. That's why bird control in Livingston, TX is so important. Our team knows how to keep birds out of your home and prevent them from being able to nest in it as well. We truly understand what it takes to get the job done quickly and effectively—and we'll do everything we can to ensure that happens for you too.
Dependable Bird Control Services in Livingston, TX
Our team has years of solid experience working with birds, from pigeons and sparrows to crows and blue jays. We know how to use humane methods for keeping them away from your home or business without causing them any harm. Our services include:
Bird netting and screening
Bird proofing
Bird deterrents and repellents
Bird removal and cleanup
Bird control and prevention plans
Expert Bird Control Provider in Livingston, TX
You can significantly rely on us to deliver top-notch service whenever we visit your home or place of business. Our company's top priority is satisfying our customers; thus, we use only the most advanced methods for bird control in Livingston, TX. We use only guaranteed effective, humane ways to keep birds and other pests off your property.
We are also providing services in : Bird Control Montgomery TX
Get Rid of Your Bird Problems Now!
At Fullscope Pest Control, we understand how frustrating it can be to have a bird infestation on your property. We indeed promise to do everything in our power to assist you in getting rid of these pests and keeping them gone for good. We use only effective and compassionate methods to keep birds and other pests away from your property. We use only the latest technology in bird control in Livingston, TX, and can provide you with solutions to any bird problems you may have. If you're ready to reclaim control of your yard or business space, call us at 832-898-0190!
Frequently Asked Questions
We'll remove undesirable birds carefully and gently, so there are no dead birds in your yard. We're licensed to handle these circumstances, so you know we're following local rules and regulations.
No! We believe that using chemicals is dangerous not just for humans but also for the environment. We only use humane methods that don't harm your pets or the environment.
There are many factors that determine which service is best for your situation. First, we'll assess your unique situation and recommend the appropriate solution for your needs.
We had leaf cutter ants destroying our young fruit trees last year and have tried everything to get rid of them and until we called Full Scope Pest Control nothing worked. But they came out and took care of them in one treatment. And so far I haven't seen any new activity 🤞🏼 They were easy to work with, came up with a plan and an accurate and very reasonable estimate, were on time and very friendly and professional. I would recommend them to anyone who has to same problem.
FullScope Pest Control has been eliminating pests, termites, weeds and disease from homes and lawns in the Huston area since 2018!
Contact Us Now
Get your free quote today!
Add Your Heading Text Here