Bird Control Montgomery TX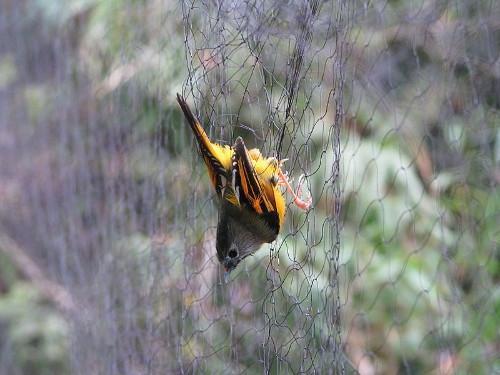 Bird Control in Montgomery TX
The birds are coming! And they're not going anywhere. It's time to take back your yard, your porch, and the sky above it all. We specialize in bird control in Montgomery, TX, and have been helping people get rid of pesky birds for years. You can completely count on us to help you with our expert advice, as well as our superior products that will solve your bird problem for good.
Best Bird Control Services in Montgomery, TX
If you're tired of the birds ruining your roof, then you've come to the right place. We offer a wide range of bird control services in Montgomery, TX, that will help you keep those pesky birds out of your house. Our expert team can help you with any bird control situation you might have: from keeping pigeons off your car to solving your problems with crows eating your garden. We can also advise how to prevent the problem from happening again.
We are also providing services in : Bird Control New Caney TX
Humane Bird Control Solutions in Montgomery, TX
We can create a pest control plan for you that will target the type of bird causing problems on your property and track them as they come in and out of their nests or roosting areas to make sure we catch all the birds. We can also determine if there is any food source for the birds and remove it. If you're worried about your harsh bird control solution, don't be! We offer humane solutions to bird control in Montgomery, TX, that will keep your feathered friends safe without harming them.
Trusted Bird Control Experts in Montgomery, TX
At Fullscope Pest Control, we understand that controlling birds can be challenging. We have the expertise, experience, and tools to help you keep these pesky pests away from your home or business. We offer a range of effective bird control in Montgomery, TX, designed to keep your property free from birds. We'll surely be there for you every step of the way, from discussing your bird control needs to providing regular property maintenance, so it stays protected from harmful pests like birds. Call 832-898-0190 today!
Frequently Asked Questions
Some of the birds may return, but we will continue to monitor your property and remove any new birds that appear.
If you have an issue with birds on your property, it's time to call us. We will get rid of them fast and efficiently! Call us now!
Birds can carry diseases such as salmonella, chlamydia, and guinea worm. They can also leave droppings on your property, harming children and pets.
We had leaf cutter ants destroying our young fruit trees last year and have tried everything to get rid of them and until we called Full Scope Pest Control nothing worked. But they came out and took care of them in one treatment. And so far I haven't seen any new activity 🤞🏼 They were easy to work with, came up with a plan and an accurate and very reasonable estimate, were on time and very friendly and professional. I would recommend them to anyone who has to same problem.
FullScope Pest Control has been eliminating pests, termites, weeds and disease from homes and lawns in the Huston area since 2018!
Contact Us Now
Get your free quote today!
Add Your Heading Text Here