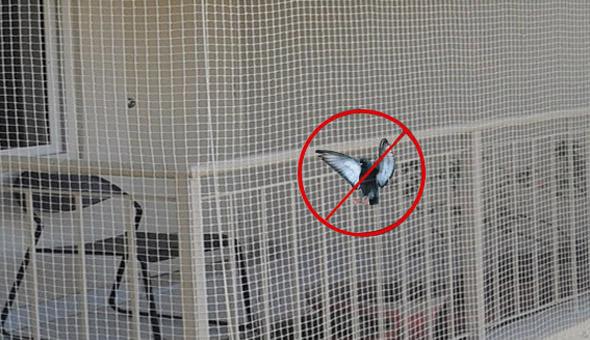 Bird Control in Kingwood TX
We're not gonna lie: we've heard a lot of bird noise lately. And we're not talking about your neighbor's tweeting canary. We're talking about the sound of birds chirping and chirping and chirping, 24/7. It can be really annoying—and it's only going to worsen! That's why we offer bird control in Kingwood, TX, to ensure you no longer have to listen to those noisy birds. We can get rid of them and make your home much more peaceful.
Humane Bird Control in Kingwood, TX
We will use a pest control plan to target the type of bird causing problems on your property and track them as they come in and out of their nests or roosting areas so that we catch all the birds. We can also determine if there is any food source for these birds and remove it. Our humane bird control solutions in Kingwood, TX, will keep your feathered friends safe without harming them. We have a long-term solution for your bird problems so that you don't have to worry about them anymore.
Best Bird Control Company in Kingwood, TX
If you're tired of birds flocking to your home and ruining its roof, look no further than our company. We are the experts in bird control in Kingwood, TX, and offer a wide range of services that will keep those pesky creatures out forever! We provide services for residential and commercial properties, and we've got a team of experts ready to help. We'll help you find the ultimate solution for your situation, and we're always prepared to answer any questions. We can provide everything from bird proofing to installing netting on your roof to keep birds out.
We are also providing services in : Bird Control Livingston TX
Call Your Bird Control Experts Today!
At Fullscope Pest Control, we have the expertise and experience needed to control birds. We understand that many people struggle with these pesky pests—and we can help! We offer a variety of bird control in Kingwood, TX, services that will keep birds off your property. From helping you choose the proper bird control for your needs and regular maintenance to keep pests away from your property, we're there with you all the way. Call us at 832-898-0190 today!
Frequently Asked Questions
Our prices are indeed very affordable and will depend on the size of your property and how many birds are there. Call us to request an estimate!
We offer various bird control services to help you get rid of unwanted birds. From setting up regular maintenance to removing nests, we have everything covered for you!
Yes, birds can be a pain in the neck. Their droppings and nests can cause damage to your property, so it's essential to take care of the problem as soon as possible.
We had leaf cutter ants destroying our young fruit trees last year and have tried everything to get rid of them and until we called Full Scope Pest Control nothing worked. But they came out and took care of them in one treatment. And so far I haven't seen any new activity 🤞🏼 They were easy to work with, came up with a plan and an accurate and very reasonable estimate, were on time and very friendly and professional. I would recommend them to anyone who has to same problem.
FullScope Pest Control has been eliminating pests, termites, weeds and disease from homes and lawns in the Huston area since 2018!
Contact Us Now
Get your free quote today!