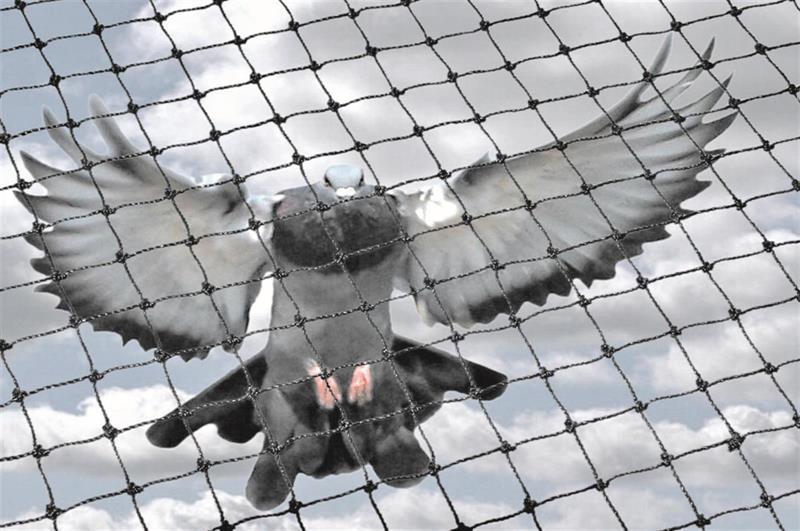 Bird Control in Porter TX
A few birds on your roof may seem harmless, but you'll soon regret it if they start building nests there. Birds can create a major mess and risk damaging your property, and they may also carry diseases! With our expert bird control in Porter, TX services, we'll help you get rid of troublesome birds for good. We can also assist you in determining why they are there in the first place—and preventing them from returning.
Professional Bird Control in Porter, TX
If you're tired of dealing with birds on your roof and in your yard, let us take care of it. We have the knowledge & experience needed to remove nests, prevent future infestations, and more. Our trained technicians can help keep you safe from birds while keeping them away from your property. Our professional bird control in Porter, TX, services are available to homeowners and businesses. Our friendly team is fully licensed and insured for your protection, and we're experienced in dealing with a wide range of bird species.
We are also providing services in : Bird Control Splendora TX
Effective Bird Control Services in Porter, TX
We will create a pest bird program custom-tailored to that species' habits; by understanding these behaviors, we've been able to create effective solutions. Our technicians are well-versed in humane techniques for removing birds from your home or business; we use nets, traps, repellents, and more to ensure that all animals are removed safely. We also offer preventative services for bird control, including annual inspections and maintenance. We can help you identify problem areas in your home or business, which can be a great way to avoid infestations in the future.
Trusted Bird Control Company in Porter, TX
At Fullscope Pest Control, we understand that pests can be a serious problem. We offer several treatment solutions to get rid of these pesky creatures—from baiting and trapping to exclusion methods—so you can feel confident your home is safe. Our bird control in Porter, TX, services are designed to scare away nuisance birds and prevent them from nesting in your attic or yard. We provide comprehensive bird control, meaning that you won't have to lift a finger to get the problem solved or clean up afterward. Contact us today at 832-898-0190 for more information about how we can help with your pest problems.
Frequently Asked Questions
Hiring a professional can be beneficial, as they have the tools and knowledge to help you eliminate your bird problem. They will also be able to help you prevent future infestations.
It depends on the size of your Porter property and the type of birds. Our team will be able to give you a more accurate estimate once we have evaluated your situation.
Bird control is a year-round job. Maintaining and keeping your property clean are the best ways to prevent infestations. 
We had leaf cutter ants destroying our young fruit trees last year and have tried everything to get rid of them and until we called Full Scope Pest Control nothing worked. But they came out and took care of them in one treatment. And so far I haven't seen any new activity 🤞🏼 They were easy to work with, came up with a plan and an accurate and very reasonable estimate, were on time and very friendly and professional. I would recommend them to anyone who has to same problem.
FullScope Pest Control has been eliminating pests, termites, weeds and disease from homes and lawns in the Huston area since 2018!
Contact Us Now
Get your free quote today!
Add Your Heading Text Here