Bird Control Cleveland TX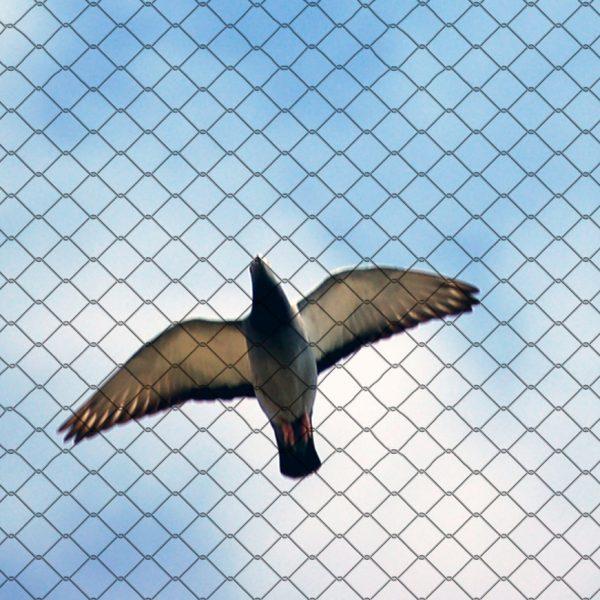 Bird Control in Atascocita, TX
Since birds like to establish nests in high, concealed places, pigeon droppings quickly decay and mold. But when you trust a professional with the necessary equipment and significant understanding, you can be confident that all signs of their presence will be eradicated swiftly, so you and your family can remain safe. At Fullscope Pest Control, we provide bird control in Cleveland, TX, that's safe for people and their pets, as well as the environment.
Customized Bird Control Solutions in Cleveland, TX
Whether you're looking for a single-bird solution or something more comprehensive for your home or business, we'll work with you to find a solution that works for you. We believe that the best bird control in Cleveland, TX, solutions are customized to your needs. We'll start by assessing the situation and making recommendations on how to get rid of birds once and for all. We'll also share tips on preventing future problems and ensuring that once you're rid of them, they don't come back!
We have been in this for 30 years and have worked with countless customers to find the best solution. Our highly-trained technicians are always up-to-date on the latest technology and products, so we can treat your property quickly and effectively. We offer customized solutions for both residential and commercial properties. We are a family-owned business that takes pride in our work and provides excellent customer service. We know how annoying bird infestations can be, so we will treat your property quickly and efficiently.
We are also providing services in : Bird Control Coldspring TX
Reliable Bird Control Professionals in Cleveland, TX
Our pest control staff are trained to identify and eliminate the problem quickly, efficiently, and with minimal disruption to your home or business. We'll work with you to guarantee you get what you need, whether it's bird control or another kind of pest control. At Fullscope Pest Control, we believe that our customers deserve nothing but the highest level of service from us. Every facet of our bird control in Cleveland, TX, including diagnosis, treatment, preventative techniques, has been covered in training for our technicians. We'll handle all so you can focus on what matters. Call us today so we can help eliminate the birds in your home or office.
Frequently Asked Questions
While you certainly could, hiring a professional is always better than doing it yourself. A professional has more experience and knows how to handle the situation safely. They also have the right tools for the job.
Bird control is an ongoing process that aims to prevent birds from entering a property, while bird removal involves removing existing birds from a property.
It depends on the situation. If birds are just hanging out on a tree in your backyard, we can usually take care of it right away. If they have nested and live in your chimney or attic, sometimes it takes longer. 
Cleveland is located in Liberty County, 45 miles north of Houston, on US Highway 59. It is a beautiful place to reside, characterized by its location in the middle of pine and hardwood forests and proximity to the East Fork and San Jacinto Rivers. Heritage Village in Cleveland is a living museum where visitors may explore historic buildings. Also not far from the city is the Battleship Texas State Historical Site.
We had leaf cutter ants destroying our young fruit trees last year and have tried everything to get rid of them and until we called Full Scope Pest Control nothing worked. But they came out and took care of them in one treatment. And so far I haven't seen any new activity 🤞🏼 They were easy to work with, came up with a plan and an accurate and very reasonable estimate, were on time and very friendly and professional. I would recommend them to anyone who has to same problem.
FullScope Pest Control has been eliminating pests, termites, weeds and disease from homes and lawns in the Huston area since 2018!
Contact Us Now
Get your free quote today!