Why Consider Pest Control in Humble TX
Pest control services are not only experts at getting rid of bugs in your home, but they also do so without endangering you or your family with toxic chemicals. While there are certain home treatments that you can try to get rid of pests, only experts can provide you with true security and peace of mind. Here are some reasons you should choose a professional pest control in Humble, TX firm.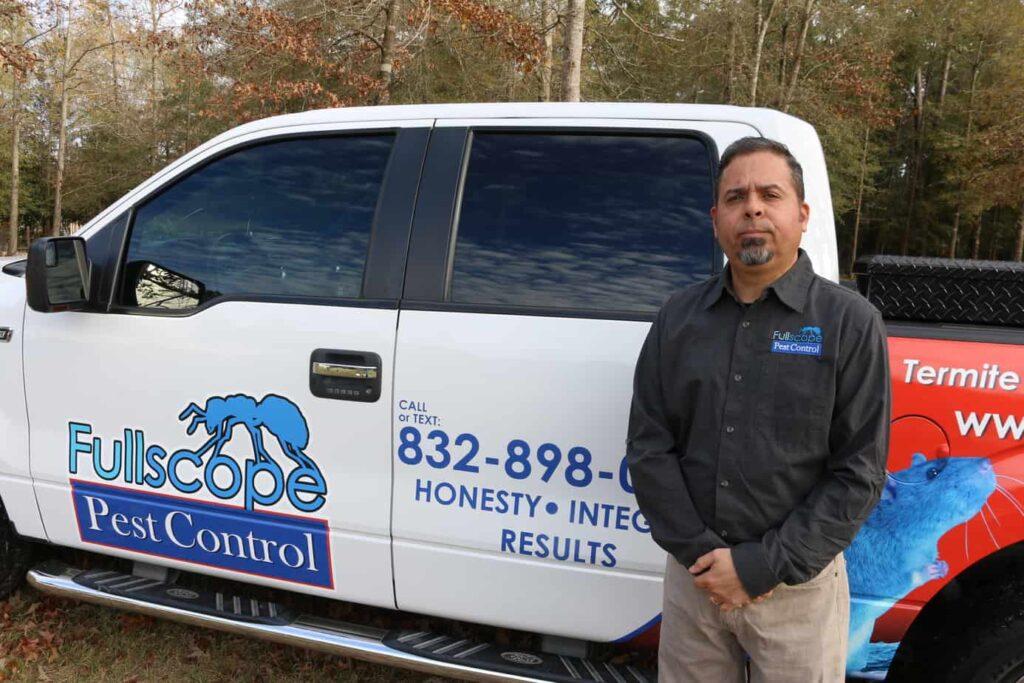 Experts in Identifying the Pest
You may not be aware of the sort of pest invading your home, and even if you are, you may not be aware of the exact pest species. 
Certain pest species are attracted to different types of bait, making it incredibly difficult to get rid of the infestation on your own. 
Pest control pros can determine which sort of pest is causing the problem and implement the best pest-removal plan for your home.
While you may believe you are qualified to exterminate pests, pest control technicians are highly trained. They have the experience and equipment to securely remove bugs from your house without causing harm to you or your property. Hiring a professional pest control Humble, TX company is far safer than attempting to combat the issue on your own.
Working with chemicals is always dangerous. While most easily available DIY pest remedies are safe to use at home, you should always exercise caution when dealing with various chemicals you are unfamiliar with. A professional pest technician understands when to use the appropriate chemicals to avoid harming humans or pets.
While it is true that you can try to solve the problem on your own, it will take a significant amount of time and effort on your behalf. It takes time to figure out what type of pest is causing the problem, how to capture it, set up the bait, etc. Hiring a professional pest control company is the best alternative since they care for everything. Most businesses provide a 30-day guarantee that your home will remain pest-free and will return within that time frame if you have more problems at no additional expense.
Protects Your Family's Health
Pest infestations can cause food poisoning, asthma, and allergies. The longer bugs remain in your home, the more dangerous the situation becomes. While a pest exterminator will get rid of the bugs, they'll also provide you advice on keeping them away from your residence in the future. These strategies include keeping the environment and region clean, removing any stagnant water to prevent the reproduction of flies and mosquitoes, and using correct food storage practices.
Why Should You Choose Fullscope Pest Control?
When it comes to pest control in Humble, TX, you need a company to meet your individual needs. Full Scope Pest Control provides creative, environmentally friendly pest control. We guarantee that our clients are completely satisfied throughout each treatment. We are proud of the reputation of our family-owned business and want you to be completely satisfied with our service. Our comprehensive approach protects your property from bug problems that other companies may overlook. Allow us to astound you with our unrivaled service. Make a phone call right now!
Your Local Pest
Control Experts
Are you ready to kick pests to the curb?
Termites are silent destroyers, sometimes eating away at the wood in your home without you knowing. With over 4 years of experience, we're confident we will get rid of termites in your home. Our professional termite exterminators in Humble completely eliminate termites and keep them out for good!
FullScope Pest Control Cleveland Office
ADDRESS
24535 Morgan Cemetery
Rd, Cleveland, TX 77328,
United States
HOURS
MON-FRI: 8AM – 5PM
SATURDAY 9AM – 1PM
Sunday-Closed
Contact Us Now
Get your free quote today!