If you are a homeowner then you may well know what a disaster it would be to have termite infestation in your home causing all kinds of damage and posing all kinds of health risks to you and your family, not to mention with all the havoc they would bring with them. And, you're wondering what are some good termite companies in the Willis TX area to call upon which is a good thing —- you get to choose a competent and trusted professional for this problem.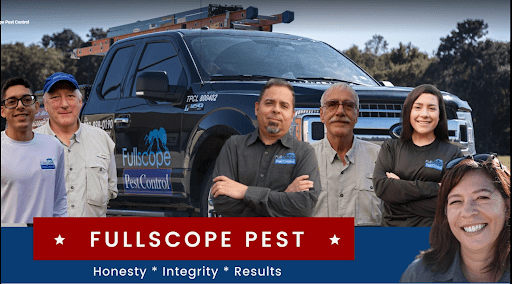 You'll Need Serious Professional Pest Control Intervention
When termites come into your home, getting rid of them becomes a top priority because of the potential damage that they could cause you if they happen to stay for long periods of time. So it is essential that you consider finding good termites control in Willis TX to try and get rid of them as soon as possible.
There are two ways of applying pest control management: either by doing it yourself which could be tedious and bring little to no results, or by hiring a termite removal expert to actually come in and bring the situation under control.
By getting a termites control in Willis TX expert to get rid of termites, you can rest assured that the pests will not come back and will not cause you any further trouble because you will have had an expert deal with the problem for you. If you are just relying on your methods, you can't be certain that they will work long enough for the termites to leave your property alone for good.
Why Pest And Termite Control Services Can Do Good For Your Home
Pest infestation leads to millions of damages to a property whenever neglected. Rodents, mice, and roaches are carriers of illness-causing bacteria and are a health hazard. And, they damage electrical wirings, feast on leftover food, leave droppings in some areas in the home.
When you notice early indicators of infestation inside your home, don't hesitate to seek a skilled termites control in Willis TX to get rid of termites and other known pests.
Rodent Control Service For Your Business
Rodents of all shapes and sizes might be chewing their way through your storage containers and leaving little surprises for the end user that opens the carton first. Structural and electrical damage can also be traced back to larger infestations of rats and mice that make their homes behind walls and the hidden places within your facility.
Perhaps you run a business where a walk-in clientele is commonplace? Most casual customers may choose not to inform you they just saw a mouse run between the pantry area or in the restroom. You can rest assured they will tell as many colleagues and family members as they can, all of which choose never to return to your place of business ever again. Your reputation is damaged all because someone decided not to tell you of your rodent problem. Being proactive to pest control is very important to most businesses whether you choose to believe it or not.
Hiring a reputable rodents control in Atascocita TX is an investment that is worth every penny. Industrial rodent control is more than the simple placement of mouse traps with peanut butter as bait. When it comes to a professional commercial exterminator, you should expect a full plan from your pest control partner designed to eradicate any current problems and address the issue from a prevention standpoint.
Rodents like rats and mice have the ability to reproduce to an exponential rate. Get on top of your rats and mice before they get on top of your future profits.
Professional Rodents Control Assistance
Your local chamber of commerce is a good place to start seeking out a facility's pest control services to effectively manage and prevent business pest disasters. Make sure you check references, ask colleagues for references and do your due diligence before making an ad hoc decision on rodents control in Atascocita TX that you choose.
The partner you select should conduct a full inspection of the property identifying any problem areas prior to providing you with a comprehensive statement of work. If you manage a manufacturing facility it is important you seek out a professional team experienced in rodents control in Atascocita TX-based businesses. The service should also include a well laid-out plan of not only baiting and trapping but the removal of the rodent remains in a timely fashion.
Proficient warehouse rat mice control for facilities requires the outer perimeter of the building to be included in the overall plan. If you own a food service facility in the region, it is even more imperative to hire a restaurant exterminator that has a stellar reputation with the local health inspector. That doesn't always mean you need a brand name exterminator. A quality local food service pest control team may have a better reputation and relationship with the health inspector. Taking on a DIY Commercial insect control attitude is ill advised. It's your business, your client's and your reputation.