Saving Money and Preventing Costly Damage
You might underestimate the impact of termites, but as a Texas homeowner, their presence can spell significant trouble. Termites don't discriminate; they wreak havoc on both residential and commercial properties, often resulting in substantial, expensive damage. Often much of this damage is incurred before the termites are even detected. If left unchecked, this damage can lead to repair costs totaling in the hundreds or thousands–termites do cause over $5 billion dollars in property damage in the United States every year.
Baiting has evolved as a widely spread effective method of termite control, even more so than traditional termiticide applications. Let's discuss some of the ways remaining vigilant over potential termite outbreaks can save you money in the long run and prevent damage to your home.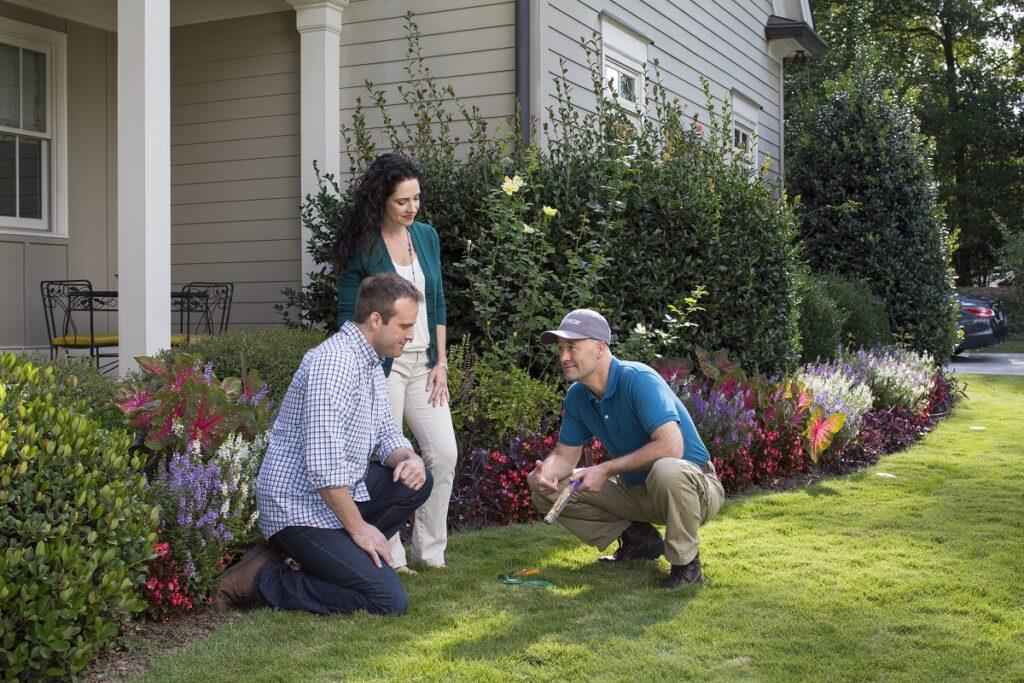 Wooden Structures Are Very Vulnerable
Termites have an insatiable appetite for wood, making homes and businesses constructed primarily of this material prime targets for these tiny yet destructive pests. While their initial damage may seem cosmetic, it can escalate, posing risks to the structural integrity of the building. Additionally, termite-infested structures are more susceptible to rot, which can significantly depreciate your property's value. Acting early can save not only your home, but also save you plenty of costly repair expenses.
Must Read: WASP EXTERMINATION: A COMPREHENSIVE GUIDE
Take Proactive Measures
If you reside in a termite-prone area (and yes, Texas is a termite-friendly environment), investing in preventative services can prove invaluable. Early-stage termite treatment eradicates these pests before they inflict damage and it also deters their return, potentially saving you substantial repair expenses down the road. Enlisting the expertise of professional termite control experts can also spare you from enduring immense stress. Also, as a preventive maintenance issue, it's not a bad idea to have your home inspected for termites at least once every year. You should definitely have a home inspected for termites before purchasing it.
Speaking of being proactive, if you're building new, you might want to look into using termite-resistant wood or at least pressure-treated wood treated with copper boron azole (CBA) or alkaline copper quaternary (ACQ). Using wood treated to fend off termites doesn't 100% guarantee protection, but it sure reduces the chances of a termite infestation. Woods known to be naturally resistant to termites include teak, redwood, Alaskan Yellow Cedar, Honduran Mahogany, and Peruvian Walnut).
Treatment for an Effective Solution
Two common methods of termite treatment exist. The first involves spraying termiticides, which promptly eliminate termites and prevent their resurgence.
Many experts will tell you that a bait system works even better. Baits, devoid of chemicals, offer an alternative for certain structures. Although bait solutions work more gradually than termiticides, they ultimately eliminate entire termite colonies, increasing the chances of the termites never making a resurgence.
A Warmer Climate Haven
Termites flourish in warm climates abundant in wood, making them a frequent concern in regions like Texas and the rest of the American Southeast. If you reside in a termite-prone area, don't procrastinate termite treatment for your property. This investment will safeguard your home, saving you invaluable sums of money and shielding you from years of stress.
Stuck with a termite problem?
Despite all the preventive measures you can take, termites and other pests can just become overwhelming. Not to mention the fact that, termites can cause dangerous (and VERY costly) damage to your home's infrastructure. Calling a professional termite control service is always much more cost-effective and a timesaver in the long run if you feel you are overwhelmed with termites and/or other pests in your home or yard.
Call our North Houston area (e.g., (primarily Cleveland, Kingwood, Atascosita, New Caney, Humble, Porter, Conroe, Splendora, and other communities in the North Houston area) FullScope termite and pest control experts today at 832-898-0190 for a consultation. Or email us at [email protected]. We can quickly help you get your termite problems under control, as well as other expensive pest problems in your home, yard, or business. We use Sentricon Termite Baiting Stations as a long-term solution to help home and business owners like you get rid of their termite problems fast.