Termite colonies have the potential to inflict significant harm to a home's foundation/infrastructure in a short time. These intrusive insect pests have earned themselves the nickname "silent destroyers," due to their ability and appetite to consume wood, flooring, and even wallpaper practically undetected.
Termites cause over $5 billion in property damage (over 600,000 homes) in the United States every year (that's more damage than all windstorms, tornadoes, and hurricanes combined). Much of the damage caused is caused even before the termites are detected.
The two most common termites to the Houston area are Eastern Subterranean termites and Drywood termites, but how do you know if you have a termite problem? Below are some signs you can (and should) be watching for as a homeowner in Texas.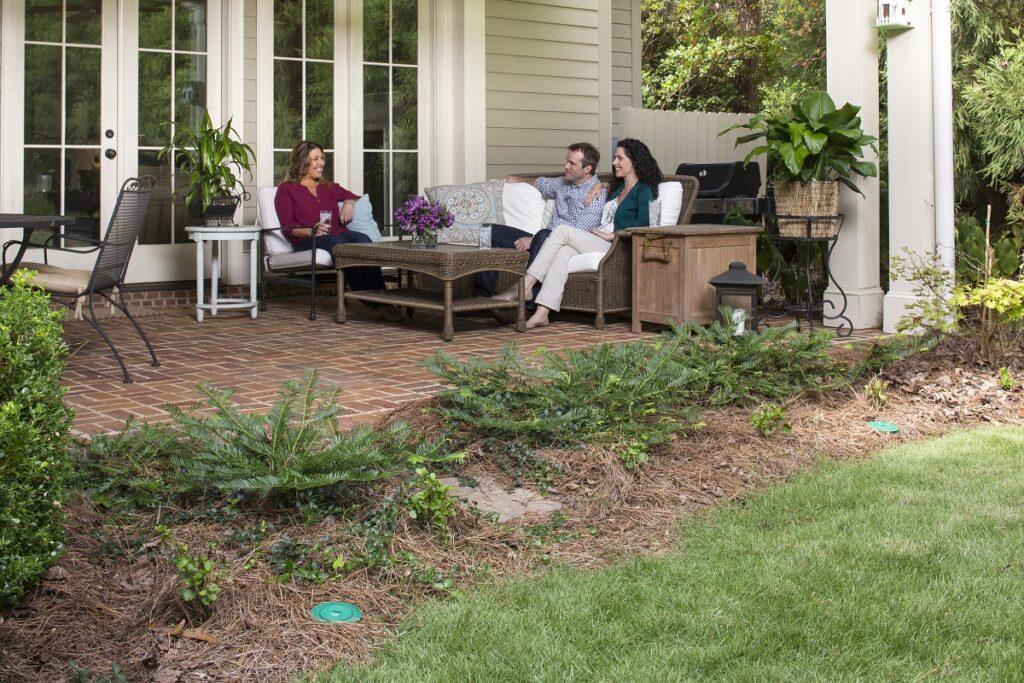 Telltale Signs of Termites
Detecting evidence of termites isn't always a straightforward task for untrained homeowners. However, you can sometimes spot potential signs of a termite issue by being watchful in and around your home. If you notice any of the following termite signs, we strongly recommend that you reach out to a termite control professional as quickly as possible, as they can assess the extent of the problem and provide recommendations for appropriate treatment:
Recomended Read :RUST DISEASE IN LAWNS – IDENTIFICATION AND TREATMENT
Presence of a significant number of flying termites (which are often mistaken for flying ants).
Mud shelter tubes, which termites use to access their food sources.
Wood that shows signs of damage, and containing mud or dirt.
Discarded insect wings found near doors or on windowsills.
Wood that emits a hollow sound when tapped.
Blistered paint on wooden surfaces.
Small piles of pellets located near or beneath damaged wood.
Being vigilant for these signs can help you identify potential termite issues in time to take immediate action as needed. If you discover a termite problem, the best thing you can do for the safety of your home and family is to call a professional termite control expert immediately.
How Often Should I Have My Home Inspected for Termites?
Termites pose a continuous threat throughout the year, underscoring the importance of being proactive when it comes to protecting your home. It's not a bad idea to have your home thoroughly inspected at least once per year by trained professionals. While the best time of year to have your home inspected for termites really depends on where you live in the country, spring is usually the best time in most parts of the U.S. Of course, ANYTIME you notice signs of possible termite activity, you should have your home inspected before a small problem becomes a big, expensive one.
Despite all the preventive measures you can take, termites and other pests can just become overwhelming. Not to mention the fact that, termites can cause dangerous (and VERY costly) damage to your home's infrastructure. Calling a professional termite control service is always much more cost-effective and a timesaver in the long run if you feel you are overwhelmed with termites and/or other pests in your home or yard. Deter expensive damage by getting a handle on things early on. Call our North Houston area (i.e., Cleveland, Kingwood, Atascosita, New Caney, Humble, Porter, Conroe, Splendora, and other communities in the North Houston area) FullScope termite and pest control experts today at 832-898-0190 for a consultation. Or email us at [email protected]. We can quickly help you get your termite problems under control, as well as other expensive pest problems in your home, yard, or business. We use Sentricon Termite Baiting Stations as a long-term solution to help home and business owners like you get rid of their termite problems fast.