FullScope Pest Control Announces Agreement to Purchase Cox Pest Control
Kingwood TX, August 1, 2020. For Immediate Release
FullScope Pest Control, a locally owned pest control company in Kingwood, TX, specializing in customer centric home and commercial services, today announced the purchase of Cox Pest Control.
"We are extremely pleased with the acquisition of Cox Pest Control, who has been serving the Kingwood, Porter, New Caney, Texas area for over 40 years", remarks Derek Salazar, Owner and Operator.
Moving forward current customers of Cox will be serviced with the highest level of professionalism and integrity, as in the past. New services will be offered to bring a more complete pest protection model into practice.
Must Read:9 SIGNS RODENTS HAVE TAKEN OVER YOUR CONROE PROPERTY
Derek Salazar, Owner, said, "In the pest control industry reputations are not something you can buy, and customer loyalty comes only from superior service, which is why we are confident all customers will appreciate the high level of service we provide."
For more information about the merger and services that will be offered and provided, visit our website at FullScopePestControl.com/news-updates
We believe that we don't just offer pest control: we offer pest prevention.
Knowing pests' natural habitats and life cycle gives us the upper hand in prevention, so we do more than just control after the invasion.
We are here to prevent, not just eliminate.
Pests have that name for a reason, and none of us want to have to deal with an uncomfortable and annoying pest situation. There are even some pests that will pose health risks, such as rodents and roaches. Pests can also influence your quality of life.
Our method is not simply the old-fashioned route of pest control, which is spraying a general insecticide around the perimeter of your house on a monthly calendar, no matter what.
We are different: we take the proactive approach to pest control, controlling the harborage areas, entry points, breeding sites, and we continue looking for evidence that a pest is targeting your home to stop it in its tracks.
This takes a professional, more knowledgeable approach to pest control, which requires extensive knowledge of the pest and products that are available.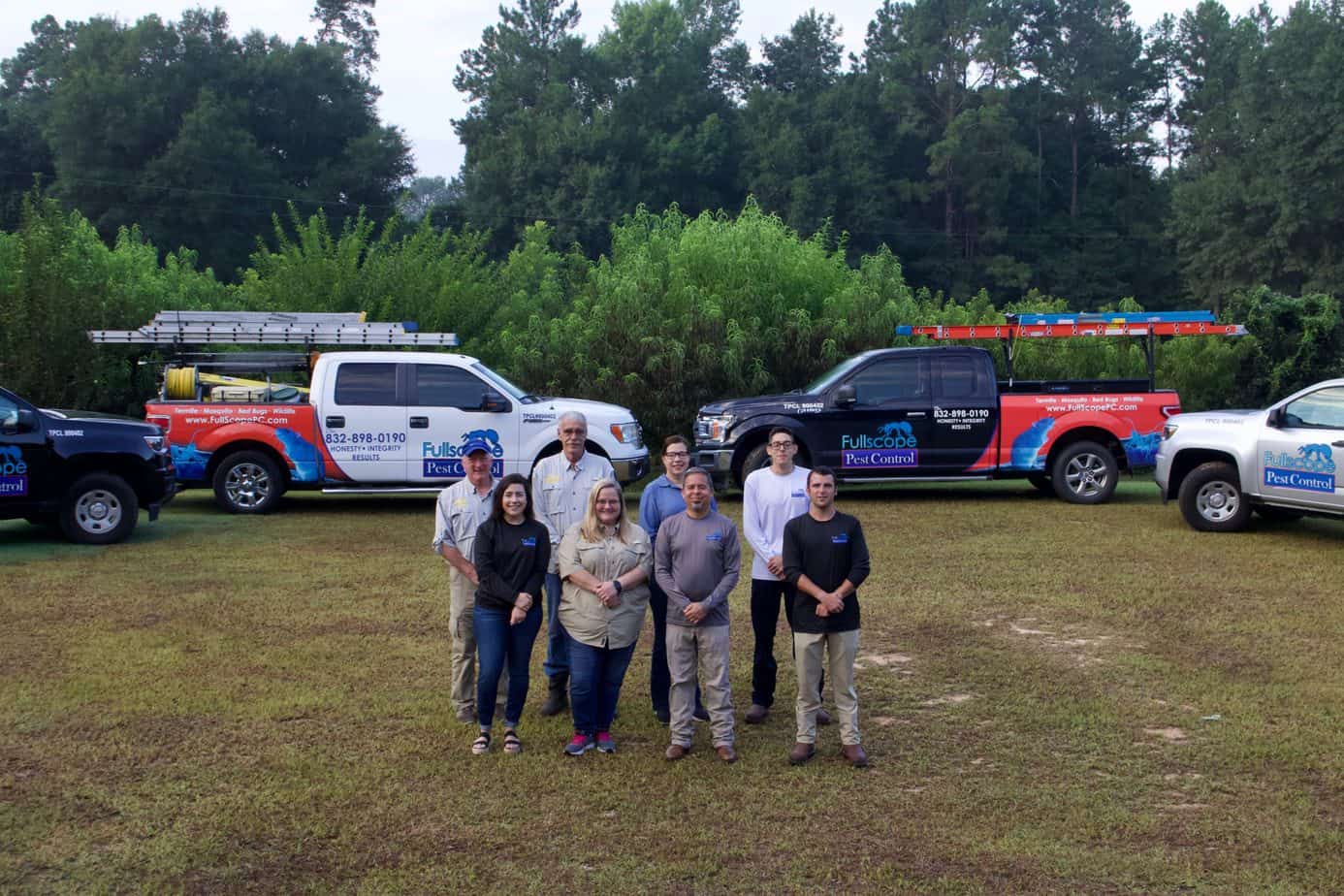 Derek Salazar
Owner, FullScope Pest Control
Phone: 832-898-0190