Termites are very tiny insect pests that carry huge implications with them wherever they go. They're not just a minor nuisance; they're a colossal headache. According to the National Pest Management Association (NPMA), these minuscule marauders rack up a jaw-dropping $5 billion in damages (at least!) in the United States every single year.
It's a good idea to have your home inspected for termites at least once per year to help you stay ahead of the curve when it comes to possible termite damage, but when buying a home in Texas, you should definitely have the home in question inspected for termites.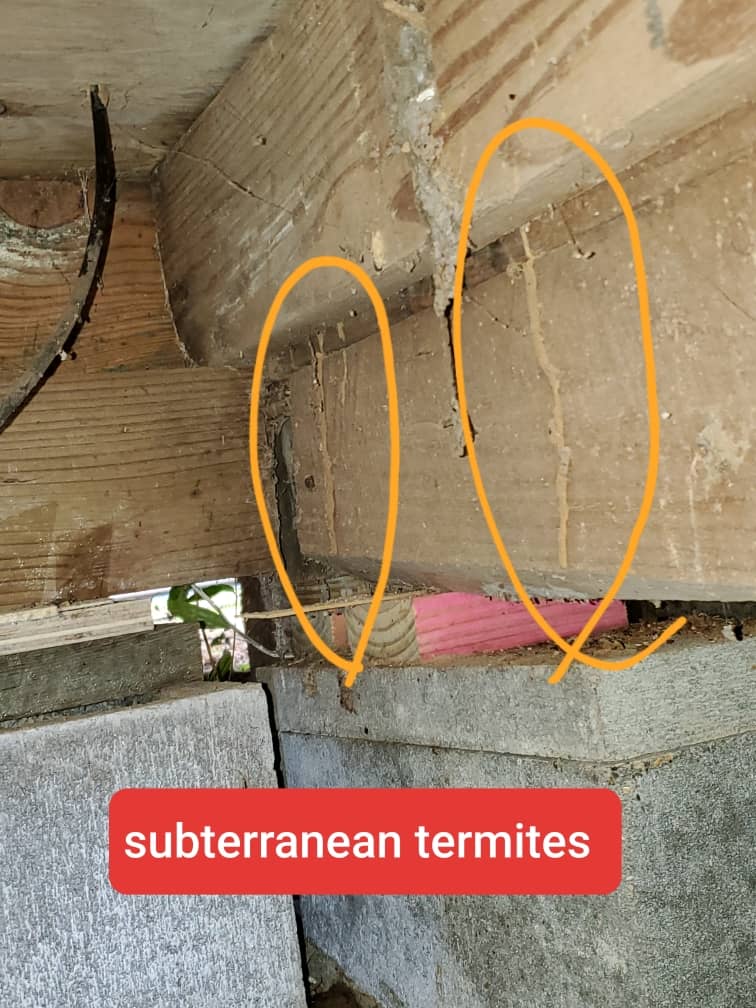 Will Homeowners Insurance Cover Termite Damage?
One main reason to have a home inspected for termites before buying it, is because homeowners' insurance almost never covers damage incurred by pests. Termites aren't content with just nibbling on your wood floors . . . they're on a mission to chomp through walls, ceilings, doors, cabinets, trim, and even your beloved furniture – and worst of all, your home's infrastructure. You often don't even realize these "silent destroyers" have invaded until it's too late. Don't count on your homeowners insurance to bail you out – termite damage is usually left out in the cold when it comes to coverage.
The House Hunt: Termite Inspections and Your Mortgage
Another reason to have a home in Texas inspected for termites has to do with lender requirements. If you're on the house-hunting adventure, here's a twist you might not have anticipated: lenders often require a termite inspection before they'll give the green light to your mortgage – it's a tiny price to pay for peace of mind.
Now, here's where it gets interesting: the inspection requirements can be as diverse as house styles. They depend on the type of mortgage you're chasing and the location of your soon-to-be home sweet home. In those balmy regions where termites are a common menace, lenders may insist on an inspection as part of the package.
The Price of Termite Troubles: How Much to Fix the Damage?
Once those sneaky critters have started chewing through a home's wood framework and supports, it can be costly to repair. The bill can soar into the stratosphere. According to the folks at Home Advisor, homeowners often fork out anywhere from $200 to a whopping $900 for the privilege of having a pro tackle their termite problem.
If your termite predicament is so dire that your entire home needs "tenting," brace yourself for even more costs. Tenting your entire abode could set you back anywhere from $1,200 to $2,500.
As mentioned, homeowners' insurance won't help out, but if you discover termite issues with the house, you can make your purchase contingent on the current owner fixing the existing damage.
Buying a Home? Make The Purchase Contingent
Homeowners should know that when it's time to pick up the tab for those professional termite and home inspections, make sure your purchase agreement is contingent on the results. We recommend this because you don't want to unlock the front door to your new abode only to discover a nasty termite surprise lurking within the walls after you've signed off on the sale. Fortunately, if termite trouble is uncovered, the cost of patching up the damage usually falls on the seller's shoulders.
Call In the Professionals
You definitely want to hire a professional termite control expert to perform your inspection right. Hire someone with the right tools, strategies, and experience to get your home inspected thoroughly and correctly. It should go without saying that anytime you notice termite activity in or near your home, you should immediately call in a professional rather than try to DIY it! DIY solutions are almost always for the short-term and even if you succeed in getting rid of the termites, unless the job is done right, there is a huge chance that they'll return with a vengeance.
Despite all the preventive measures you can take, termites and other pests can just become overwhelming. Not to mention the fact that, termites can cause dangerous (and VERY costly) damage to your home's infrastructure. Calling a professional termite control service is always much more cost-effective and a timesaver in the long run if you feel you are overwhelmed with termites and/or other pests in your home or yard. Deter expensive damage by getting a handle on things early on. Call our North Houston area (e.g., (primarily Cleveland, Kingwood, Atascosita, New Caney, Humble, Porter, Conroe, Splendora, and other communities in the North Houston area) FullScope termite and pest control experts today at 832-898-0190 for a consultation. Or email us at [email protected]. We can quickly help you get your termite problems under control, as well as other expensive pest problems in your home, yard, or business. We use Sentricon Termite Baiting Stations as a long-term solution to help home and business owners like you get rid of their termite problems fast.