Jurassic Quest event is coming to Conroe, Texas
Jurassic Quest event is coming to Conroe, Texas inside the Lone Star Convention Center at 801 Lake Robbins Dr. on Jan 28-30th, Feb 4-6th and Feb 11-13th (10am – 6pm; Friday/Saturday until 9pm), enjoy yourself with many different events like meet T-Rexes face to face or take pictures with them. Also experience live dinosaurs like velociraptors & triceratops roaming around you. Jurassic Quest has over 100 large dinosaurs for you to interact with their friendly staff as they educate you about each dino's name, age and how they lived millions of years ago.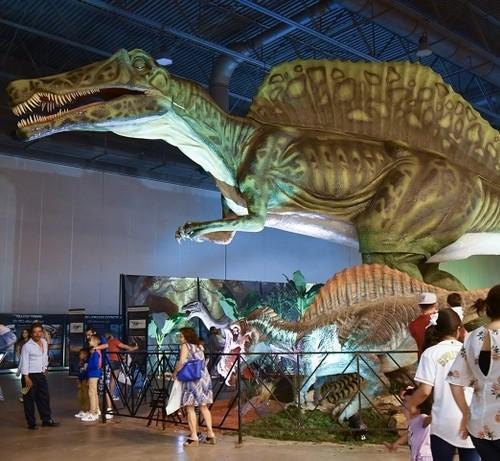 Tickets are $30 for adults, $25 for kids (4-12 years old). You can save up to 50% by purchasing online. Bring your kids and enjoy this family fun experience! Jurassic Quest has many other events like Life-size LEGO building challenge, LEGO Jurassic Park building contest with awesome prizes, Jurassic themed bounce houses & slides
Participate in a variety of activities including fossil digging, obstacle courses and so much more! Jurassic Quest is a great experience for the whole family.
All-access wristbands available for purchase at the event. This provides you access to see full dinosaurs, meet them up close and take pictures with them. Test your dinosaur knowledge in their fun trivia contest and win prizes from their gift shop.
Some of the most notable attractions include:
Location: Lone Star Convention Center 801 Lake Robbins Dr. Conroe, Texas 77303
Contact num.: 281-363-4145
Contact Email: [email protected]
Website url: http://jurassicquest.com/texas-events/