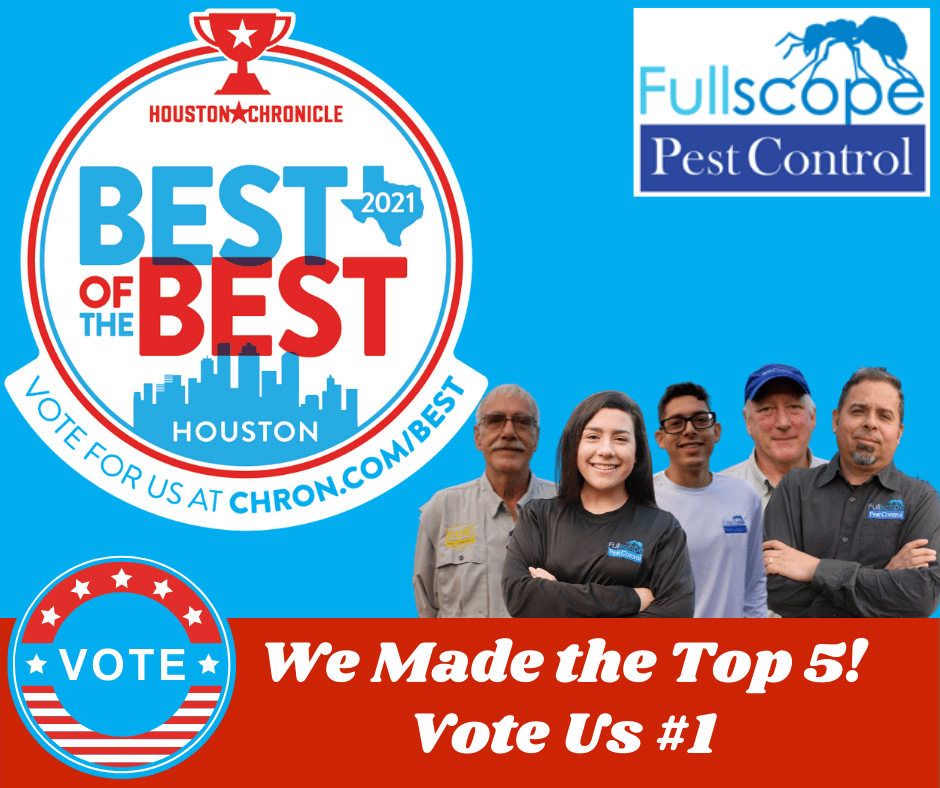 Voting Begins May 18th
The fight to claim the title of Best of the Best has just begun! On May 18th, they will reveal the Top 5 in each category as voted by all of Houston.
And from May 18th to June 1st, we are inviting all of Houston to vote for FullScope Pest Control as the 
Click on the Link Above to Vote! You can vote everyday for your Local Pest Experts!
Contact Us Now
Get your free quote today!