When Choosing the Best Montgomery TX Pest Control Company
Several common pests can contaminate your food or property and spread numerous diseases if they aren't adequately controlled. Pests have been a problem for people for as long as homes and businesses have been. Insects and rodents can infest your walls, floors, furniture, and even your food. Preventative measures such as sanitation and good home maintenance are typically used to control domestic pests. However, you may need to engage a pest control Montgomery TX company if you have an infestation that is difficult to manage on your own.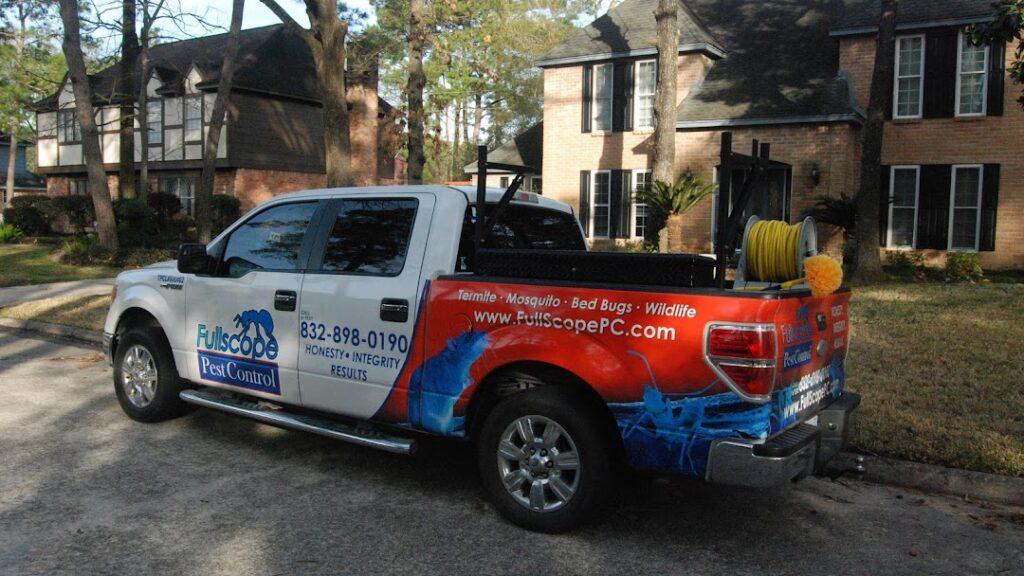 Our Full Scope Pest Control blog will be a wonderful resource if you're looking for advice on how to pick a reputable pest control business. Before hiring one, here are some things to consider.
The Company Must Be Licensed And Insured
You must choose a partner who can give you confirmation of the experience, training, and qualifications of its technicians so that you don't essentially hire amateurs.
The Company's Website Must Be Updated And Professional
Reputable pest control firms take pride in their digital presence and provide detailed information about their services, pests, industries, history, certificates, and contact information. Customers should give reviews online, and a blog should provide relevant pest control information.
Our company's blog at Full Scope Pest Control will offer you a decent notion of our activity, passion, and knowledge. Get a fair idea of our pest control Montgomery TX technicians' expertise by looking at the information provided on our website.
The Company Must Provide a Free Site Survey
Before you sign up for a service, the pest control company should conduct a free examination to identify pests and explain which treatments are most effective for you. Excellent pest control collaborations are built when solid relationships are made. During the site survey, the technicians should be personable and friendly while exhibiting their competence.
You Must Contact the Company and Inquire
For the most part, the information we've discussed thus far can be found on the internet quickly enough. However, it's now time to call the service providers you've shortlisted and set up a meeting. Describe your pest control concerns, and pay attention to what they say about them. Your queries should not feel as if they're being dodged, and the responses should be genuine.
In addition to responding to your questions, a professional pest control Montgomery TX firm will use this chance to learn more about your property and its specialized pest control needs. Ask as many questions as you like because professionals don't shy away from open talks. The organization should supply you with all the necessary information, including proof of credentials and references from previous clients.
Choosing a suitable pest control company is critical. We are confident that Full Scope Pest Control can meet all of your needs! Our job is to find pests, determine how they may be gaining access to your home, seal any entry points, and remove the current inhabitants. You may rest confident that we will get the task done because our work is guaranteed. And with a wide range of options and fair prices, there's nothing else to ask for. Contact us, and let's get this ball rolling today!
Your Local Pest
Control Experts
Are you ready to kick pests to the curb?
Termites are silent destroyers, sometimes eating away at the wood in your home without you knowing. With over 4 years of experience, we're confident we will get rid of termites in your home. Our professional termite exterminators in Humble completely eliminate termites and keep them out for good!
FullScope Pest Control Cleveland Office
ADDRESS
24535 Morgan Cemetery
Rd, Cleveland, TX 77328,
United States
HOURS
MON-FRI: 8AM – 5PM
SATURDAY 9AM – 1PM
Sunday-Closed
Contact Us Now
Get your free quote today!